Click here to download my new (free) materials for helping returnees through a sudden re-entry!
Thank you for helping returnees through the challenging re-entry experience. Your work is so needed. My goal is to make your work easier so instead of re-inventing the wheel, you can focus on the people that mean the most to you – your returnees!
---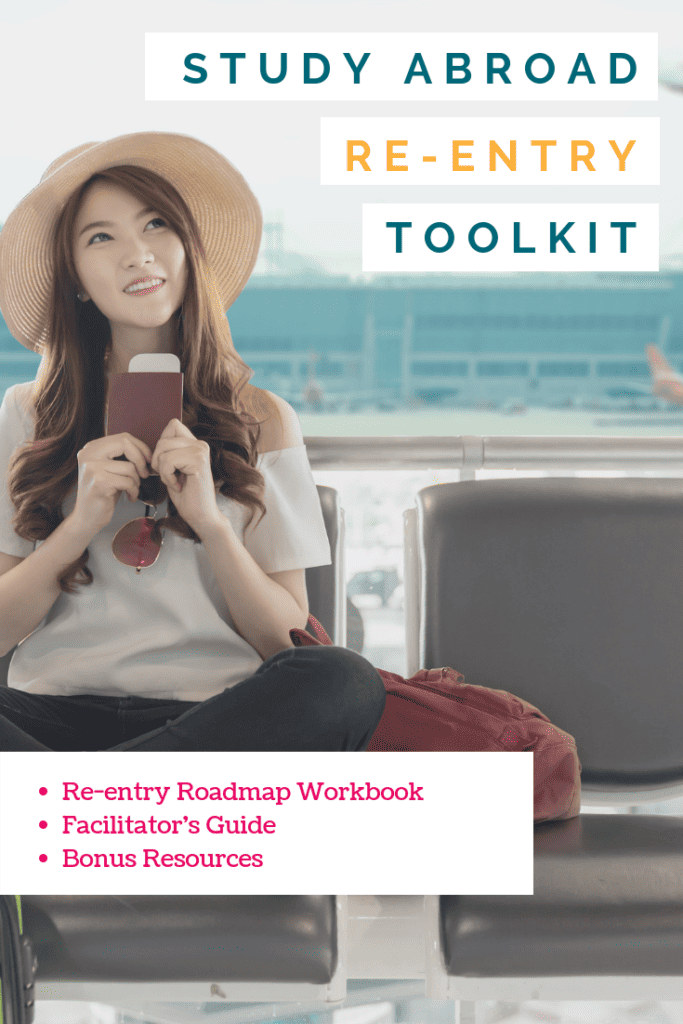 The Study Abroad Re-entry Toolkit
This Toolkit is perfect for study abroad professionals looking for proven, high quality materials to use with high school and university returnees. Use these materials to create your re-entry program from scratch or integrate them to build out your existing program.
Click here to check out the Study Abroad Re-entry Toolkit.
---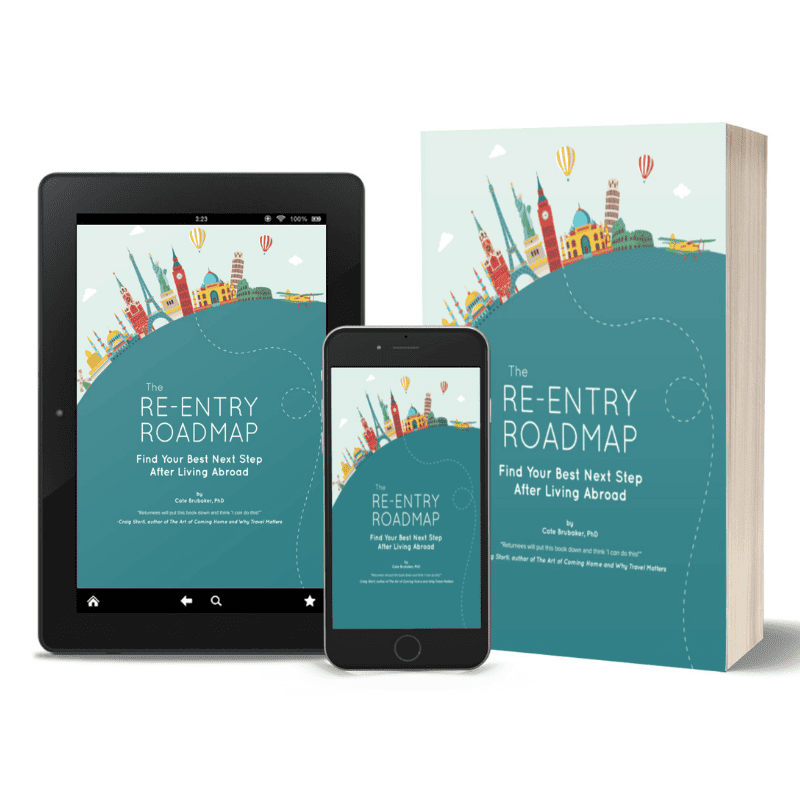 The Re-entry Roadmap Workbook
This self-guided workbook is perfect for using with individuals and small groups — e.g., with expat/repat coaching clients, in a re-entry class, repatriating families, with a small group of returnees, when working with students 1:1 or to help faculty and staff process their re-entry.
You can order copies on Amazon (hard copy or Kindle). If you want to order 25+ copies, check out our bulk ordering options!