About the Workshop
Are you supporting sudden returnees? Do you want to help your returnees navigate their unexpected re-entry – and all of the accompanying emotions – with greater insight, meaning, and ease? Would a simple plan and easy-to-use tools make your life easier?
This workshop is for you!
I'll share several helpful concepts and specific ideas, tools, and activities that you can implement with your returnees to help them navigate the more immediate effects of their unexpected return, and then process and make meaning of the time they did spend abroad.
You'll learn how to:
– Start the re-entry conversation with your students
– Help them process their frustration, disappointment, and feelings of loss
– Figure out what your returnees need most right now and in the near future (and what you should focus on)
– Get their attention and keep them engaged
– Help them make meaning of the time they did spend abroad
– Support students when you can't meet them in person
– Use (or adapt) the re-entry plan I've created for you
– And more!
For those who'd like to stay on after that, we'll have a live Q & A and discussion. Depending on how many people join the workshop, we'll either do this as one small group or in break-out groups.
You'll also receive a handout with a suggested re-entry plan that you can follow or adapt, specific ideas, and targeted resources to make supporting your returnees easier and more effective.
This workshop will be recorded and you'll have access to the recording shortly after the live session.
About Dr. Cate Brubaker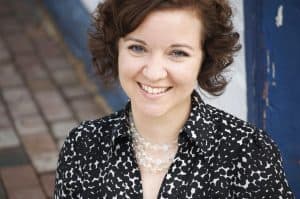 Hello! I'm the Founder of Small Planet Studio, author of the Re-entry Roadmap workbook, and creator of the Study Abroad Re-entry Toolkit. I create custom re-entry programs for organizations, deliver re-entry workshops, and lead an online group program for returnees. My re-entry concepts, approach, and materials are used by organizations and institutions on four continents and have helped thousands of returnees navigate re-entry with greater insight and ease. I look forward to working with you!
Date & Time:
Date: Thursday, April 16, 2020
Time: 12:00 EST (Q&A and Discussion will start at 1pm)
Location: We'll meet in Zoom
Register Here!
OPTION #1: WORKSHOP

– Webinar
– Live Q&A / Discussion
– Re-entry plan with ideas & resources
– Recording

Cost: $100
OPTION #2: WORKSHOP + TOOLKIT

***Best Value!***

With this option you get everything included in the workshop PLUS immediate access to the entire Study Abroad Re-entry Toolkit!

During April the Toolkit is only $300 (and you can use it with all of your returnees) — but if you purchase it with this workshop, you'll get BOTH the Toolkit and the workshop for only $300!

Cost: $300
Questions? Email me at cate (@) smallplanetstudio.com