My Global Career: Romina, world traveler and youtube entertainer
Romina is not only a world traveler, she's also a versatile artist who is not only an actor, but a published author, YouTube entertainer and world explorer.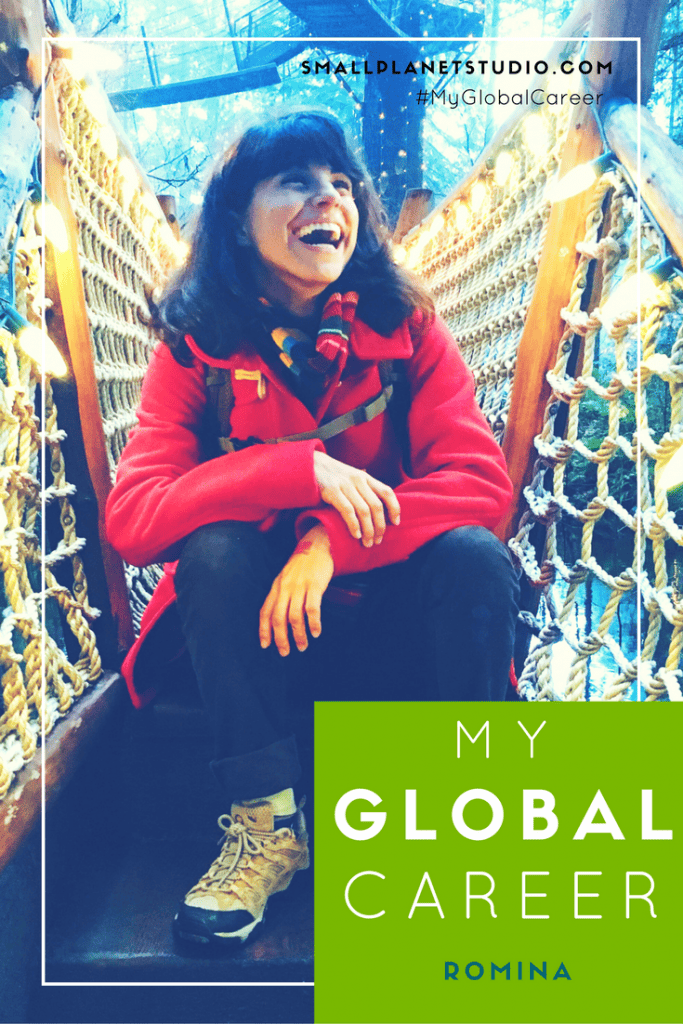 Hi Romina! What do you currently do professionally?
I am a world explorer, filmmaker, and UFO investigator (okay that last one is a stretch). I travel the world and document my experiences through various travel and comedy series on my YouTube channel.
That sounds interesting! Tell us a little more about what you do.
I find interesting places to go to and activities to take part in. I go and film my experience. When I get back home I edit my footage and promote it once the episode is released.
What do you like about your current position? What are some of the challenges?
I love that I am in full creative control. I come from the world of what they now call "traditional media". Being an actress and producer I always had to answer to someone else. Even when I was the sole producer on a project, the last word ended up in someone else's hands.
With my channel, I am able to do every last thing the way that I want. I also love that I am able to do this job from everywhere. We have the liberty to use this powerful tool called the internet… so I'm going to use it! If I can work from anywhere, then that's what I'm going to do!
One challenge is that since I am a one woman team, I usually have all of this equipment I have to carry around, which, in the grand scheme of things, isn't a huge deal, but it can get hectic sometimes managing the equipment and footage while you are trying to explore a new city or country!
How did you get from college to what you're doing today?
I have to actually go back to a time before college. I started traveling the world when I was an infant. My parents would take me everywhere. On top of that, I have always had a love for film. Originally, I wanted to be behind the camera until I had my try at acting, then I realized I loved both!
I moved to Los Angeles to pursue my acting career and studied screenwriting at UCLA. Around the same time as my move to LA, a little website called YouTube was released onto the internet. I started making videos on YouTube in 2006. In 2015, I finally mixed the two worlds I was living in: filmmaking and world exploration.
What tips do you have for others who are interested in doing similar work?
1) Dream big and forget what everyone else says.
2) Just start doing it. No excuses.
3) Know your niche/market.
4) Just start doing it. No excuses!!!