Relaunch Roadmap Mastermind Cohort #2 is Open for Enrollment!

I am so excited to announce that Cohort #2 of the Re-entry Relaunch Mastermind starts next Tuesday, November 1st!
What's the Relaunch Roadmap Mastermind?
It's the perfect opportunity to process your abroad experiences, identify your Global Life Ingredients, and then find your perfect Re-entry Relaunch with a small group of like-minded global adventurers in a private and supportive environment.
During our 6 weeks together we'll work our way through my new Re-Entry Relaunch Roadmap: A Creative Workbook for Finding Success, Happiness and Your Next Global Adventure.
This 124-page workbook is chock full of creative activities and prompts that lead you through a 3-part process that culminates in creating your own custom "Relaunch Roadmap." (You can purchase your copy of the workbook on Amazon.)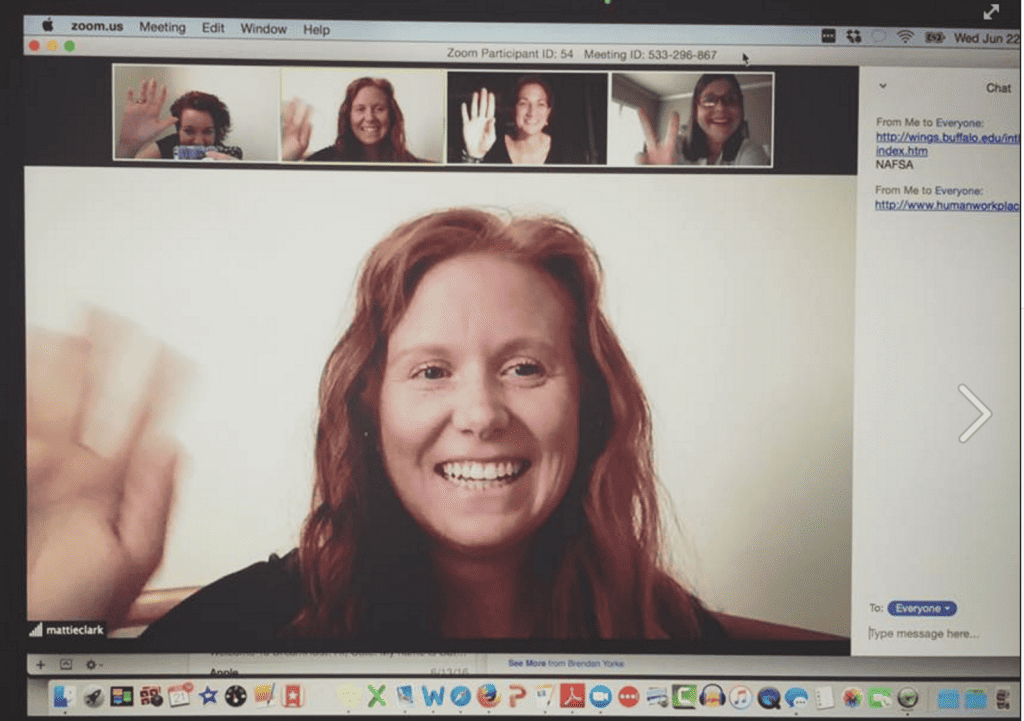 You'll make friends and progress in our group coaching sessions!
Here's How We'll Work Together
I'll guide the group through the workbook activities, ask you questions to spark deep reflection, and help you find the resources and connections you need to relaunch yourself into your next global adventure at home or abroad.
Each day (M-F), I'll post the workbook activity that we're focusing on. I respond to each and every comment and question posted in our private Facebook group, and I'm always available via email.
Most masterminders like to check in each day so they can respond to the day's topic or reflection question and connect with other cohort members. Some prefer to check in a couple times a week. How frequently you participate is completely up to you.
You'll also receive individualized support in our small Group Coaching Sessions. We'll meet in small groups (2-4 people) for at least two one-hour video coaching sessions. You'll receive peer-to-peer support as well guidance from me.
[callout3]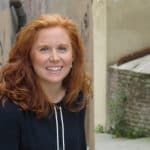 I was very intentional about my goodbyes and very purposeful about my future back in the US.
However, having a specific and safe space to process feelings, thoughts and emotions made sure that I did not repress or suppress what was going on for a most successful transition.
Cate, the workshop, and fellow participants helped me leverage my experience in ways I wouldn't have considered without it.
– Mattie Clark, Cohort #1
mattieclark.com
Click here to read what other participants said about Cohort #1.
[/callout3]
During the Relaunch Mastermind you will…
Review your travels and experiences abroad.
Reflect on what you learned and what you want your life to be like now.
Process your emotions and how you've changed.
Create actionable coping strategies for making re-entry a positive, growing experience.
Turn re-entry into something you learn from, instead of something you want to run from.
Incorporate global adventure into your everyday life.
Clarify what (and who) is truly important to you, and then use that information as a compass for confidently making decisions about your future.
Figure out what you want to do next and how to make it happen!
Ready to Join Cohort #2?
I had an absolute blast working with the first Mastermind cohort over the summer and seeing their tremendous progress. I can't wait to work with you!
Click here to reserve your spot in Cohort #2 of the Relaunch Mastermind!