You LOVED being abroad, right?
---
***This event has ended but enter your details below to hear about replays and future events! ***
Hey, Globetrotter!
This event has ended but if you enter your details, you'll be the first to know about replays and future events!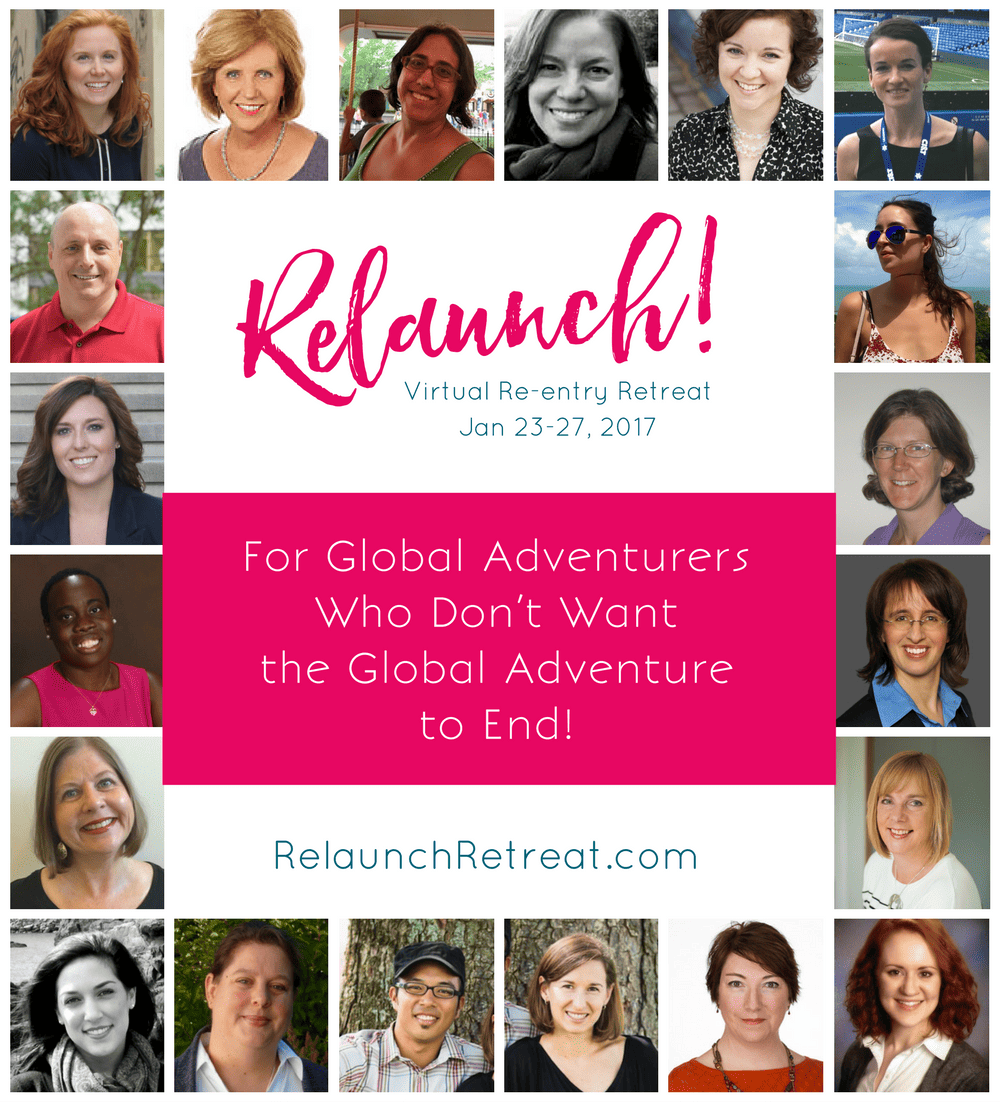 But now that you're (going) "home"…you don't love home nearly as much as abroad, right?
Being abroad changed you in ways that you feel but sometimes struggle to explain. Home – if you can even call it that anymore – now feels a size too small.
You worry that re-entry/reverse culture shock/repatriation (whatever you call it) means getting stuck and having to settle for less.
You wonder what your best next step is, and whether you should just go abroad again!
How would you like to go from bummed about being home to BRIMMING with confidence, inspiration, and excitement for what's next? 
The RELAUNCH! Virtual Re-entry Retreat will get you there!
What's the RELAUNCH! Retreat?
A free virtual event for globetrotters like you who loved being abroad and are now:
1) going "home" soon — or
2) just recently returned — or
3) have been home for weeks, months or even years
I know what it's like to go struggle through re-entry on your own (it sucks). So I created this unique event to support, encourage, connect, and inspire you as you navigate reverse culture shock, process your complex emotions, and find your next step.
Scroll down to see the retreat schedule and meet the speakers!
Who Is RELAUNCH! for?
Have you been abroad? Are you abroad now? Do you want to take proactive, intentional approach to your return? Did you live, work, teach, volunteer, study or travel in another country? Do you feel changed by your experiences abroad, no matter how long ago you were abroad?
Do you want to confidently navigate reverse culture shock, reflect on who you are now, and live a thriving global life?
If your answer is yes to any of those things, RELAUNCH! is for you.
You DON'T have to be "just returned" to want the support, connection and inspiration you'll find at the RELAUNCH! Virtual Re-entry Retreat.
IF YOU'RE STILL ABROAD >>
Use the event to take a proactive, intentional approach to the return part of your global journey. Your future self will thank you!
IF YOU'VE JUST RETURNED >>
Join us for sessions that will help you navigate the transition you're smack in the middle of.
IF YOU'VE BEEN HOME A WHILE >> 
Delve deeper into self-reflection and growth. Once you've been abroad there's always more to learn about your yourself, how being abroad has changed you, and what you want your global life to look like going forward!
How Can I Participate?
Yay! So glad you're joining us! The first step is to sign up below. Then, keep an eye on your email. Each day during the week of January 23-27, 2017 I'll send you an email with a link to the day's 3 video sessions (which begin each day at 12pm, 1pm and 2pm EST). In addition to the video conversations, there will be a live chat where you can connect with other participants and the featured speakers.
If you watch the sessions when they air each day, you can watch the entire event for free (see schedule below). Or you can grab an All Access Pass that includes 24/7 access to all 15 videos and a whole lot more! (Sorry, this is no longer available, since the event has ended.)
Hey, Globetrotter!
This event has ended but if you enter your details, you'll be the first to know about replays and future events!
Schedule
Day 1: Monday, Jan 23
Let the Relaunching Begin!
#1 — 12pm EST
How to Find Your Re-entry Relaunch
(Cate)
#2 — 1pm EST
The 6 Most Important Things to Do When You Arrive Back Home
(Louise & Kerianne)
#3 — 2pm EST
An Interview with 3 Successful Re-entry Relaunchers
(Anita, Mattie & Alethea)
---
Day 2: Tuesday, Jan 24
Processing Your Past to Create Your Future
#4 — 12pm EST
5 Questions to Ask Yourself in Re-entry
(Cate)
#5 — 1pm EST
The Best Mindset to Cultivate for a Smoother Re-entry
(Helen & Doreen)
#6 — 2pm EST
Navigating Re-entry as an Introvert
(Beth)
---
Day 3: Wednesday, Jan 25
Building a Bridge to Your Next Adventure Abroad
#7 — 12pm EST
How to Follow Your Head and Your Heart When Planning Your Next Stint Abroad
(Pouneh)
#8 — 1pm EST
How to Relaunch Yourself into Life as a Global Nomad
(Michelle & Jedd)
#9 — 2pm EST
Don't be a One Hit Wonder!
How to Make Future Travel as Transformative as Your First Time Abroad
(Deidra)
---
Day 4: Thursday, Jan 26
Career Strategies for the Re-Entry Relauncher
#10 — 12pm EST
Career Strategies for the Re-entry Relauncher
(Amanda)
#11 — 1pm EST
How to Get Your Foot the Door of the Intercultural Field
(Susan & Brett)
#12 — 2pm EST
Passion isn't Enough: Getting into the International Ed Field
(Missy & Brooke)
---
Day 5: Friday, January 27
Telling Your Global Story in Re-entry & Beyond
#13 — 12pm EST
Tips for Blogging in Re-entry & Beyond
(Michelle)
#14 — 1pm EST
How to Live a Fabulous Global Life at Home
(Sabrina & Vicki)
#15 — 2pm EST
Relaunch Group Art Project
(Cate, Deidra)
---
Hey, Globetrotter!
This event has ended but if you enter your details, you'll be the first to know about replays and future events!
Meet the Speakers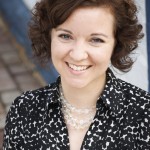 Cate Brubaker, RELAUNCH! Retreat Host
Cate is the founder & chief re-entry relauncher at Small Planet Studio, author of the Re-entry Relaunch Roadmap creative workbook, and your host for this event! She's lived, worked, and traveled in 37 countries on 4 contienents and has helped globetrotters through global transitions for 20 years. She's currently a part-time nomad based in beautiful North Carolina.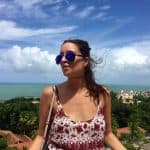 Kerianne Baylor, Global Adventurer 
Karinanne is a curious world wanderer, a lover of languages, and an ice cream addict. She's been adventuring since she studied in Spain. After teaching English on the Colombian coast and then in an equally-as-hot coastal city in Brazil as a Fulbright English Teaching Assistant, Kerianne is just starting to define what a global life means to her.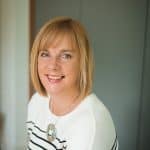 Louise Wiles, Co-founder and Director of Thriving Abroad
Louise is a British expat of twenty years who recently moved 'back home' and experienced the truth in the statement 'living abroad will change you forever'. Through Thriving Abroad, Louise supports expats to create positive life enhancing change as they move around the globe. Louise is also co-author of the forthcoming book, Thriving Abroad.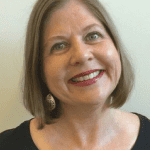 Anita Horton, Educator
Anita was raised by a seamstress and a farmer. Everything that came after that is fairly routine: School. Degree. Family. Career. And then she won a trip to Paris and London and her whole life changed. She fell hopelessly in love with seeing the world.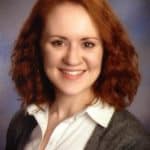 Alethea Stoltzfus, Student Services Specialist (at an Eng. Lang. School)
Alethea is a traveler, foodie, photographer, writer, former homeschooler, native Pennsylvanian, current Bostonian, bookworm, cat lover, tea aficionado, and action film junkie. She currently works on the administrative side of the ESL field, and has lived in Italy and Germany. Her next trip will be to Iceland in Dec/Jan.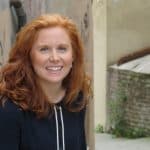 Mattie Clark, Professional Coach
Mattie is an enthusiast of optimism, integration, consciousness, mindfulness, coaching, globalism and most-things Italian. She's thrilled to collaborate and share her journey with like-minded people. She's currently growing new roots and community in NYC while remaining dedicated to a global network of friends and family. Transition, uncertainty and not-knowing are her teachers.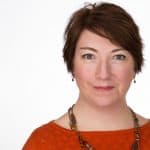 Beth Buelow, Introvert Entrepreneur Coach
As a coach, speaker, and podcaster, Beth works with introvert entrepreneurs around the world to amplify their strengths and create success on their own terms. She's the author of "The Introvert Entrepreneur," which is full of stories and strategies designed to help introverts build sustainable, energetically aligned businesses.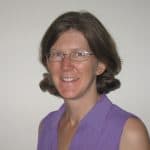 Helen Watts, Re-entry Coach
Helen has lived in Germany and Kyrgyzstan and done re-entry three times under different circumstances. She works with people struggling with their re-entry to help them make sense of it, find confidence in themselves and move towards the next step sure of who they are and what they offer.


Doreen M. Cumberford, Speaker, Author, Founder & Coach at Rock Your Re-Entry
Supporting expats through their international transitions going overseas and returning home is Doreen's passion. With 40 years lived overseas in 4 continents and 7 countries, Doreen coaches expats to build successful transitions and new adventures.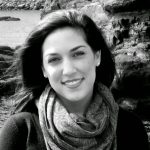 Pouneh Eftekhari, The DIY Expat
As the founder of Longing to Travel, this self-proclaimed DIY-expat helps recent college graduates and young professionals find and create global experiences which help them develop their personal brand as a competent professionals in their chosen industries. Pouneh strongly believes that when armed with the right tools and with the right coach, you can turn any meaningful global experience into a professional asset.
Hey, Globetrotter!
This event has ended but if you enter your details, you'll be the first to know about replays and future events!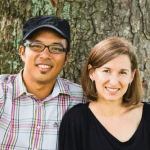 Jedd and Michelle Chang, Co-owners, Jedd and Michelle Consulting
Jedd and Michelle Chang – a.k.a, "Team Chang – hail from Hawaii and Oregon, respectively, and have been married for over 8 years. They quit their higher ed jobs to become Peace Corps Volunteers in Jamaica, and then became digital nomads, running a freelance web services business while they travel full-time.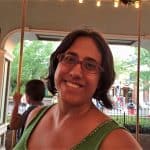 Deidra Razzaque, Transformative Travel Coach
Deidra Razzaque is a transformative travel coach, writer, artist, and entrepreneur. She uses life coaching techniques to help people create travel experiences that have a vibrant, lasting impact on themselves and others. Intercultural experience as a powerful catalyst for growth, understanding, and positive individual and societal change is the thread that runs through all of her work.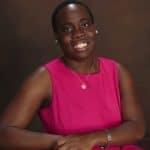 Amanda Bate, Digital Storyteller, Entrepreneur
Raised bi-culturally in the United States and Cameroon, Amanda's interest in navigating multicultural environments started young. In addition to managing The Black Expat community, she is a higher education/student affairs professional. However, her love of mangoes, airport terminals and Makossa knows no bounds. Amanda is currently based in Doha, Qatar.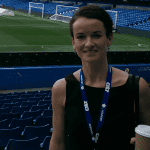 Susan Salzbrenner, CEO
Susan believes in pushing boundaries and stepping out of your comfort zone to become a truly global leader. As a diversity &inclusion consultant, cultural intelligence coach and organizational psychologist, I help business professionals, pro athletes, team and organization reach their full potential.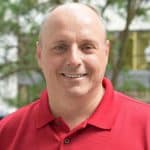 Brett Parry, Cultural Mentor
Brett is an Australian born interculturalists, applying 20 years of conducting business across four continents and coaching cultural competence for individuals and corporate teams. His philosophy is one of open source learning, sharing knowledge and resources to support the success of his clients Brett is host and producer of the Cultural Mentor podcast.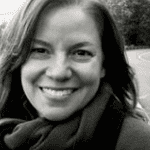 Missy Gluckmann, Founder, Melibee Global's C4: Cultural Career Coaching Circle, Better Abroad , Momtrepreneur (I am woman, hear me roar!) Born in New York but raised in a log cabin on a river, I roll with any environment I'm placed in. Most would describe me as a Mentor, Cross-Cultural Career Coach, "Queen Bee" (of the Melibee Global hive), interculturalist, trainer, nature lover, gluten free foodie, ambivert, and a woman slightly obsessed with India, Caetano Veloso and Maya Angelou. I completed my MA in International Education at the School for International Training, have lived abroad three times, and traveled beyond my wildest dreams. My formal career has taken me to international ed roles at New York University, Marymount College, SUNY, WCSU) and as a Human Resource Consultant and Trainer for Cartus – but my most meaningful work to date is as the founder of Melibee Global and Better Abroad. My most important job in life is being mommy to Hudson, who also serves as my greatest teacher. Find me on Twitter at @melibeeglobalel.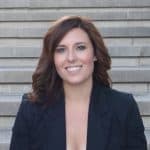 Brooke Roberts, Founder & CEO
Brooke Roberts is a successful entrepreneur, podcaster, speaker, and global+local adventurer who believes that everyone has the power to find their own path and choose their own adventure in work, business, and life. She's the founder and CEO of Inside Study Abroad and Yoga Travel Tree; and co-founder of The Study Abroad Journal (a #1 New Release on Amazon). Born in a sleepy farm town in rural Kansas, she left home at age 18 and has been chasing her dreams over the rainbow, around the world, and back again ever since. From intern to senior executive to entrepreneur/CEO, Brooke is dedicated to teaching others how to build soulful, thriving careers and businesses from anywhere in the world that capitalize on their unique skills, expertise, and passions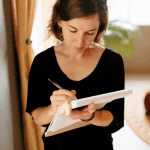 Founder, BloggingAbroad.org and IntentionalTravelers.com
A planner, organizer, learner of languages, introvert, and dabbler in creative pursuits, Michelle earned an MBA and worked in higher education/service-learning. She and her husband quit their jobs to serve two years as Peace Corps Volunteers in Jamaica. Since 2014, they have run their own freelance web services business and traveled around the world as digital nomads.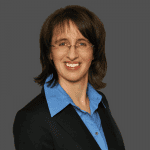 Vicki Flier Hudson, Chief Collaboration Officer
A cross-cultural practitioner and a seeker of enchanting experiences, Vicki flew a small plane solo at age 16, rode a camel across the Thar desert in India, and currently sings and plays electric guitar in two hard rock bands!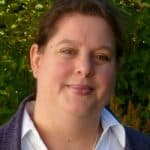 Sabrina Ziegler
Sabrina Ziegler specializes in intercultural communication, virtual collaboration and immigrant settlement and integration. She has always had the global in her life in various forms; holding dual citizenship, being the child of immigrant parents, living abroad, studying abroad, having cross­cultural relationships and working globally. Sabrina would not want to miss this aspect of her life. As the founder of www.globalathome.ca, Sabrina loves having the global in her everyday life.