Re-entry Roadmap Mastermind – Cohort #6
---
Hello and Welcome!
Re-entry (repatriation) is HARD, especially if you go it alone. 
I lead this 6-week small group program a couple times a year so you don't have to go it alone!
Maybe you'll join us for Cohort #6? We start on Monday, September 24, 2018!
---
About the Re-entry Roadmap Mastermind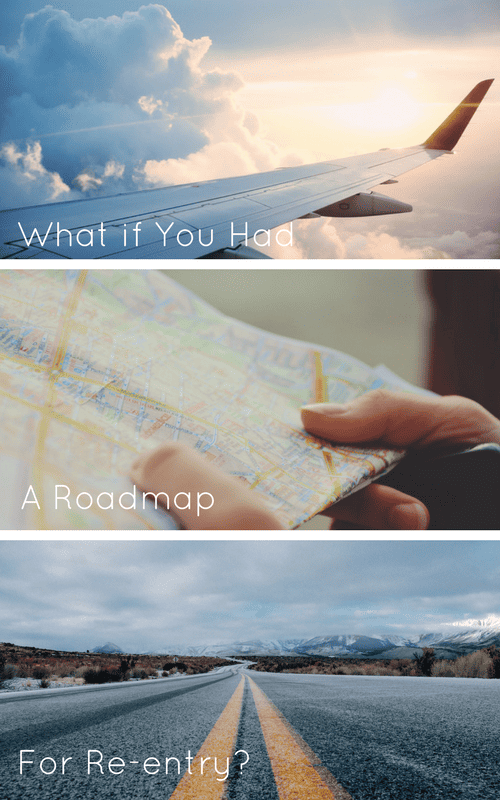 Is this 6-week small group Mastermind program for you? Do you feel…
Sad about being back "home?"
Like a foreigner in a place that doesn't feel like home anymore?
Frustrated that nobody at home sees who they are now?

​Bored and restless?  

Increasingly annoyed and even alienated by your home culture?

Like you'll probably never be happy in their home country again?

Lost and confused (and frustrated that you feel this way)? 

Overwhelmed by unexpected loss and grief?
Anxious and unsure about your future?
If you answered yes to any of the above, read on!
I lead these Mastermind groups because I not only get what you're going through in re-entry, I have the tools to help you come out the other side an even stronger and more adventurous, confident, and connected global person!
Previous participants have said the Re-entry Roadmap Mastermind helped them feel:
Seen, validated, and valued
Calm, centered, and connected
Like they're thriving rather than merely (or barely) coping
Deliciously global, alive, and adventurous
Confident, prepared, and excited about what's next
Through daily coaching from me, support from fellow returnees, powerful activities in the Re-entry Roadmap workbook, and real-time coaching in our live small group video sessions, it can be the same for you!
Click below to join NOW!
Starts on Monday, September 24, 2018

I've been in your re-entry shoes!
When I returned "home" I automatically spent a lot of time thinking about my experiences abroad, what I'd learned, and how I'd changed. But because I didn't have any tools for doing anything productive with all that reflection, most of it just sat at the not very helpful level of vague awareness.
And all of the complex and conflicting emotions that I felt? I had no idea how to process all of that and took it out on my loved ones more than I intended.
I read a couple re-entry books and attended the few workshops available to me. They made me feel like I wasn't crazy! And I enjoyed being around other returnees who understood what I was going through. But the information didn't help me beyond a superficial level and we often just ended up commiserating about what we didn't like about being home, which made me feel even worse.
After stumbling through my own multiple re-entries, and seeing so many others do the same, I decided to find a better way for us all.
So, I combined my deep knowledge of transitions, re-entry/repatriation, and reflection with my 20+ years experience helping all kinds of globetrotters navigate global transitions and created the popular Re-entry Roadmap workbook and this coaching program. (I also offer 1:1 coaching if you'd prefer that route.)
I'm proud to say that my Re-entry Roadmap workbook and mastermind program have helped hundreds of returnees navigate the challenging re-entry experience with confidence, connection, inspiration, and ease.
The Re-entry Roadmap Mastermind helps you…
Process the grief, loss, and complex emotions that surface after returning "home" (re-entry often hits the hardest weeks, months or even years after the initial return).
Adjust to being "home" in a way that keeps you moving forward.
Reflect on what you learned and experienced abroad and how you've grown and changed.
Create actionable strategies for navigating relationships, reverse culture shock, and the "downs" of re-entry.
Recognize and celebrate the positive aspects of your return.
Strengthen your "home roots" and your "global wings" on your terms.
Incorporate global adventure into your everyday life, no matter where in the world you are.
Connect with others who get what you're going through.
Identify your Global Life Ingredients and use them as your life and career compass.
Find your best next step — what I call your Forward Launch!
Daily coaching from me, support from your peers, reflection activities in the workbook, and live group video coaching sessions combine to create a powerful Mastermind program!
What Previous Participants Say…
"I cannot give enough credit to Dr. Cate and the Re-entry Roadmap program. It was amazing and completely helpful. Cate asked the questions I needed to be asked. But I didn't know that I needed to be asked those questions until she asked them! I owe credit to Dr. Cate and all my group for the progress that I've made in redefining myself and finding a way to walk forward to the next great thing." -Anita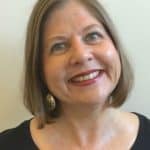 …..
"The power of the [program] is in the structure of reflection and the community we created." – Mattie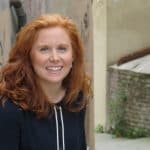 ….
"[The program] helped me to process my feelings about being home and being abroad in a creative way that was meaningful but still a lot of fun. "
-Alethea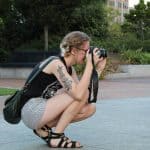 ….
"Reflecting on re-entry, assumptions, goals, values really helped me put everything into perspective. Discussing the remainder of my inner resistance to repatriation with you and my peers in our little group was enlightening, and meeting like-minded people online made me feel less alone in this difficult phase."
– Sibylla 
….
 Cate opened up my eyes to so many possibilities and really empowered me to take charge of my [re-entry]."
 -Tara 
Program Dates
I usually offer this program 2-3 times a year. The next cohort begins September 24, 2018. We work together for 6 weeks.
What's the best time to participate – before, during or after my return?
It's really up to you! Some participants have opted to go through the program before or during their re-entry. Others have participated after they've been back for weeks, months or years. No matter where you are in your re-entry experience–and even if you've gone through re-entry before–you can benefit greatly from the program.
From a Participant…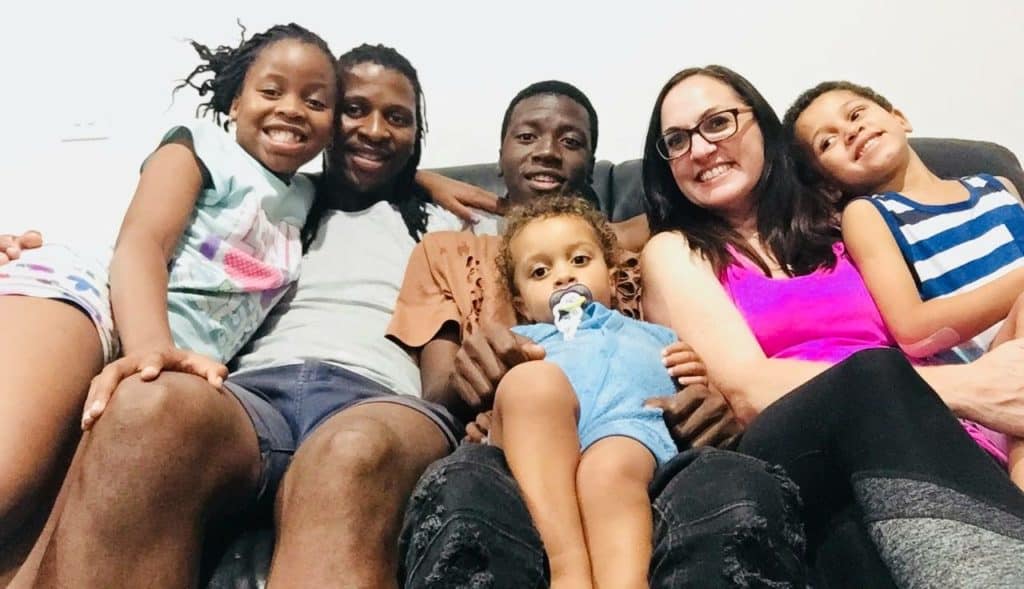 "I did the re-entry course shortly my relocation back to Australia after ten years of living in South Africa. When I started the course I was feeling lost and overwhelmed, I was questioning whether I could ever be happy in Australia again, and I felt that I would forever feel I was away from the place that felt the most like 'home' to me.
Doing the course helped me realise that everything I was experiencing was a normal part of re-entry and that many people had gone through similar such transitions and come out on the other side feeling at peace, at home and having not only survived but thrived.
Forming the 'global life ingredients' was an amazing exercise for me. I identified that some of my global life ingredients included finding a way to bring music back into my life in Aus; maintaining our connection with South Africa rather than feeling like I had to cut it off; and finding a career that integrates my South African experience and is a better fit with the new me.
I'm pleased to report that one year after having re-located we have made the following changes in direct response to the global life ingredients I identified: 1) we bought my young brother in law (who my husband raised in the absence of parents) here to Aus to join our family!! 2) My husband, my brother in law and I formed a music group together and we're now performing – integrating African music/language into it. 3) I found a job that fits so well with the new post-re-entry me and incorporates my passion for community with my faith and my love for music.
I'm so grateful to Cate for the Re-entry course – it was pivotal in my journey. I highly recommend it to anyone struggling with re-entry."
– Olivia Myeza 
Mastermind Details
Curriculum
The program curriculum is based on my popular Re-entry Roadmap creative workbook. I coach you through the entire workbook over 6 weeks (you can get your copy on Amazon). We also meet in Zoom for 2 small group video coaching sessions.
Where & When We Meet
Our homebase is our private online meeting space–that's where I post the day's Re-entry Roadmap workbook activity, as well as helpful thoughts, tips, and resources (M-F). I'm in the group every day to help and support you. Most participants like to check in each day so they can respond to the day's discussion thread and connect with other cohort members. Others prefer to check in a couple times a week. While there's a lot of opportunity for connection, when and how frequently you participate is up to you!
Video Coaching Sessions
We'll also meet for 2 live video group coaching sessions, where you receive on-the-spot coaching from me and other participants. These sessions are an opportunity to share your re-entry ups and downs, get and give support, and connect with peers who get what you're going through. Participants have said that these live group coaching sessions are a safe place for processing re-entry and talking about things they can't talk with anyone else about.
Your Support Network
I get to know each and every participant (that's why I keep the groups small). I'll help you apply the tools and resources in the workbook and program, to your unique re-entry. Reading a book is easy; it's the application part that's so hard! I'm in our online group every day to support, help, and inspire you through your re-entry.
You not only get coaching from me and benefit from my expertise and extensive network, you get support from everyone else in the group! That's A LOT of combined wisdom, experience, and support!
Participants have said it makes them feel like their cohort has their back and they value this support tremendously during what is a challenging and lonely time for most returnees.
Even better? The support and connection doesn't end when the program ends! I'm in regular contact with many alumni, have had the privilege to meet some in person. We also meet for bonus coaching and connection sessions!
Cost
Price: $297 — which includes…
6 weeks of daily coaching
On-going group support
2 live group video coaching sessions
Private online meeting space
Safe and supportive community
Alumni events
My extensive network, knowledge, and experience with transitions, intercultural communication, international education, and building a global career and location-independent business
My supportive, nonjudgmental coaching style and over 20 years experience guiding people through international and intercultural transitions (not to mention several re-entries!)
Note: you'll need a copy of the Re-entry Roadmap workbook, which you can get on Amazon. I'd love to send it to you myself but it's actually less expensive for you to get it off Amazon than it is for me to order and mail it to you! 
Ready to Get Started? Reserve your spot below!
Click below to reserve your spot now!
Starts September 24, 2018