New Travel Journal & Black Friday/Cyber Monday Sale
This post contains affiliate links, meaning, if you click through and make a purchase or sign up for a program, I may earn small commission. This is at no additional cost to you.
Hey everyone! BIG NEWS!!!
The two new projects I recently mentioned are now live and ready for Black Friday/Cyber Monday!
Get these amazing deals now because they're only good through Monday (and they won't be back)!!
Deal #1 – Re-entry Roadmap Workbook
At these prices, you can get a copy for you, your returnee friends, your cousin who's about to study abroad, your intern who just got back from teaching abroad… 🙂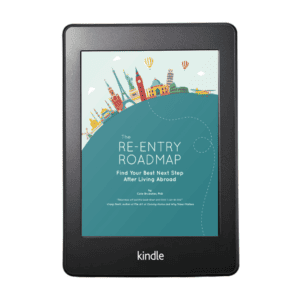 I've had so many requests for a Kindle version! This weekend only it's on sale for the very low price of only $6.99! (The paperback workbook is usually $17 so it's a huge savings.)
---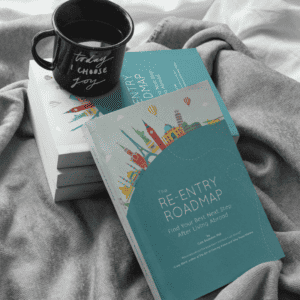 The paperback is also on sale this weekend for only $15! This never goes on sale so snatch up your copy now!
---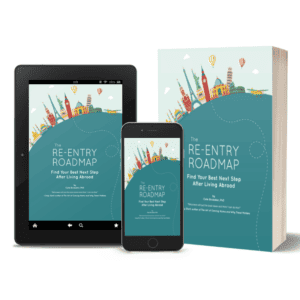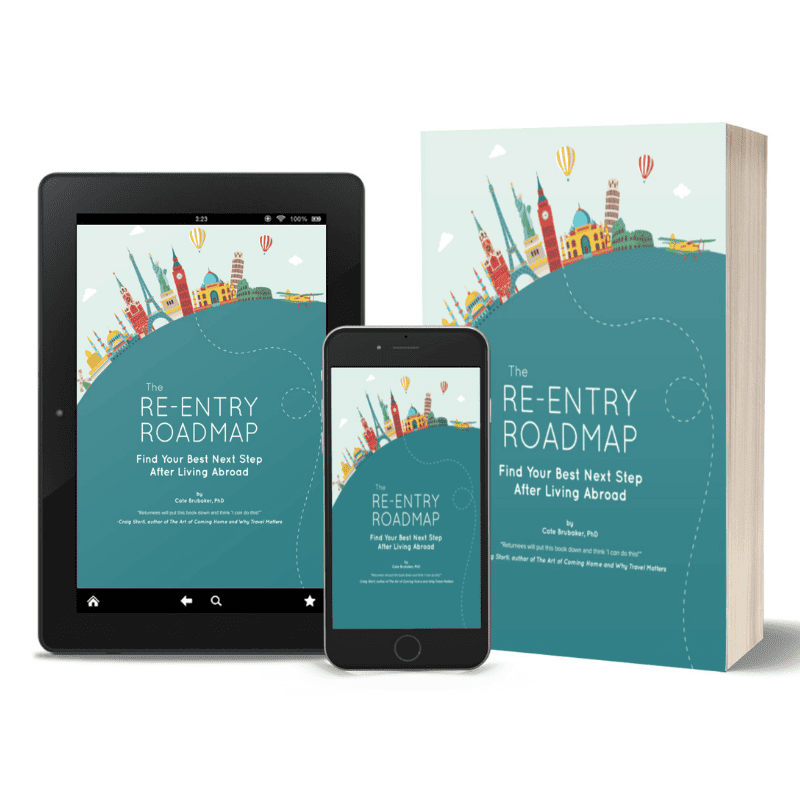 Want both editions? This is a great option if you want a copy of the Re-entry Roadmap and you also want to gift a copy to someone else!
Here's how to order: when you purchase the paperback, there will be an option to add the Kindle edition for just a couple bucks. With the current sale, you can both editions for about the same price as just the paperback edition!
---
Deal #2 – NEW!! The I'm Thinking…Travel! JOURNAL
This is the only weekend this new travel journal will be on sale! Snatch up extra copies now so you have enough for both your 2019 travels and to give as gifts!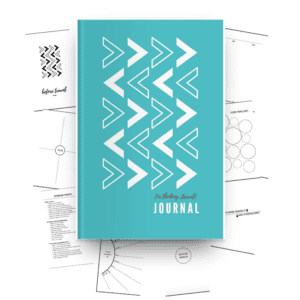 Planning a trip for 2019? Know someone who's about to study, intern or travel abroad? This guided travel journal will inspire you to record and reflect on your travels before, during, and after your trip — and then it turns into a treasured keepsake!
Prompts to inspire reflection and creativity before, during, and after travel.
Plenty of space for you to record the highlights and details of your amazing trip.
Large enough to enjoy writing in it, small enough to fit in your day bag (5 x 8 in, 83 pages).
On sale this weekend for only $6.99!!
---
A few other deals you might be interested in!
For fellow or future bloggers:
Click here to get 60% off Bluehost!!
I used Bluehost for nearly 10 years and they were fantastic. Today you can get Bluehost hosting (plus several extras) for only $2.65 a month! If you're thinking about starting a blog, I'd jump on that deal.
Click here to get a free month of Tailwind for Pinterest!
Tailwind has been key to significantly growing my blog traffic via Pinterest! When you sign up using the link above, you'll get a free month to try it out.
Click here to get 20% off Keysearch!
Keysearch helps you find the best keywords for your website so you can increase traffic. It's my favorite keyword search tool! Use this code for 20% off the starter plan: KSDISC
I've also been keeping an eye on the best deals for bakers and travelers over on my other website > Click here to take a look (and save yourself some big $$$)!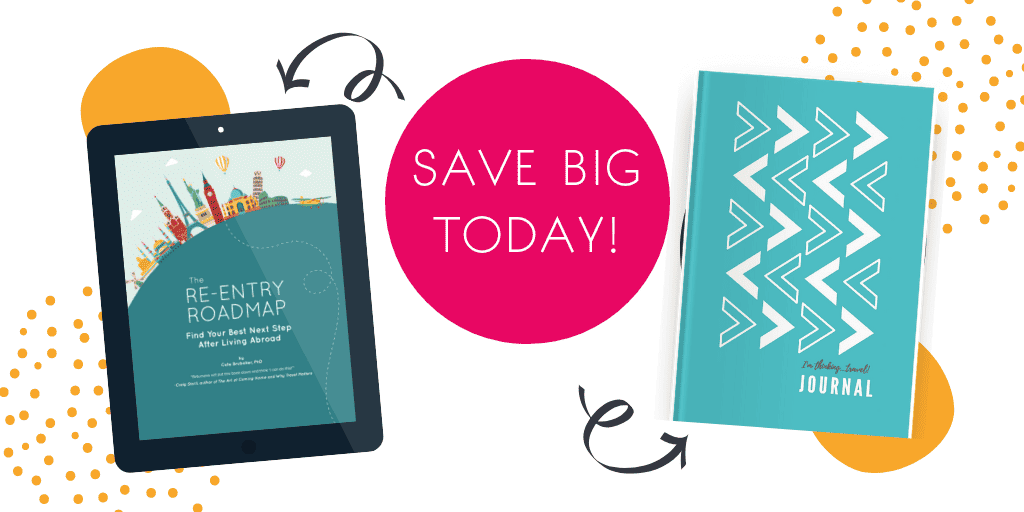 —
Disclaimer: Small Planet Studio is a participant in the Amazon Services LLC Associates Program, an affiliate advertising program designed to provide a means for us to earn fees by linking to Amazon.com and affiliated sites. Thank you for supporting my site and helping me make it the best re-entry resource on the internet!