#MyGlobalLife Link-Up: Celebrating Holidays Abroad and at Home- Add Your Blog Post!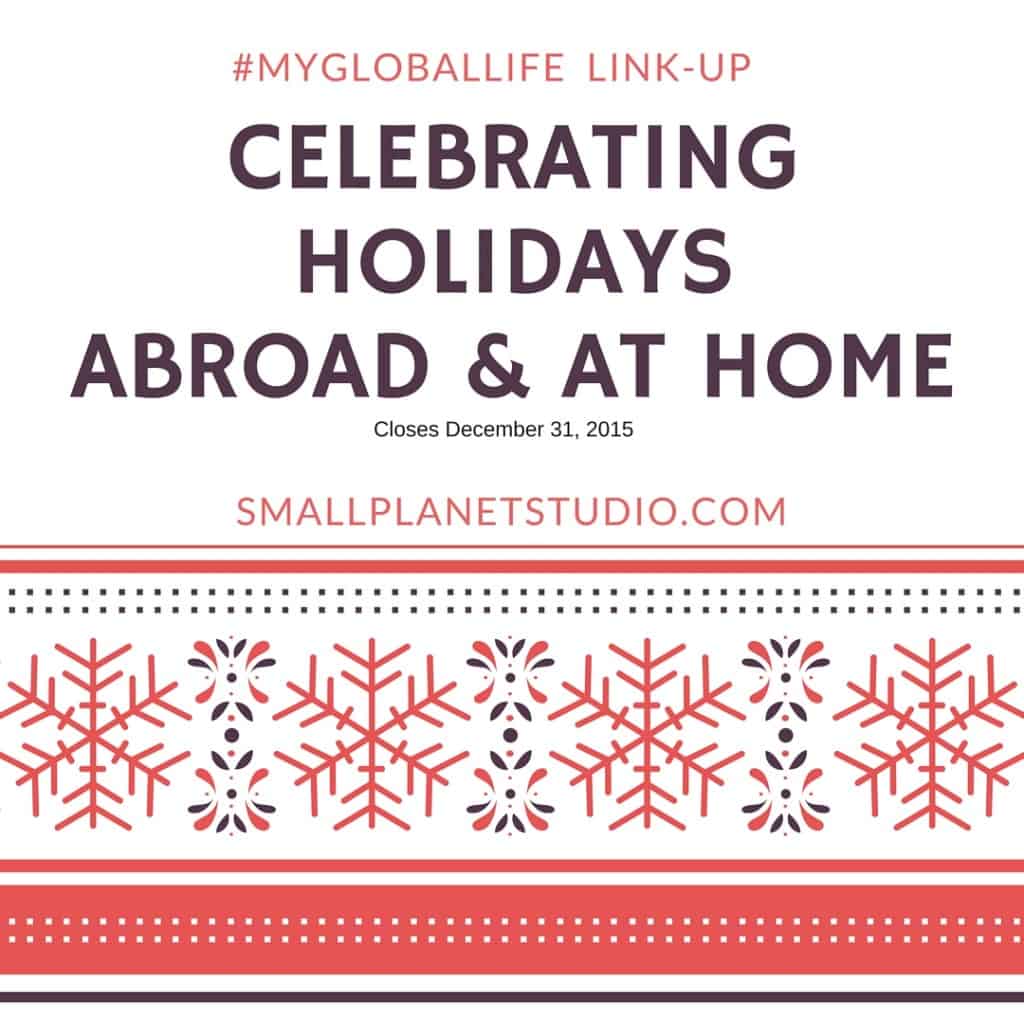 The topic for this quarter's #MyGlobalLife Link-Up is celebrating holidays abroad and at home! Have you blogged about your favorite holiday recipe, stories or experiences? Tips for celebrating holidays abroad? Or how to incorporate holidays you loved abroad into your life at home? Link them below!
What's a link-up? 
It's kind of like a website party. The host (in this case, that would be me) invites others (you!) to share a link on the host's website. The guests mingle by visiting each other's websites, commenting on blog posts, tweeting, etc. It's fun and easy and I'd love to have you join us each quarter!
Why join a link-up?
Readers: Find new global blogs to love.
Bloggers: Share your writing with a new audience. Expand your community of global bloggers. Increase your traffic.
How to add your blog post to the link-up:
Add your link below by clicking on the little blue button at the bottom of the page. Link up to 2 blog posts below.
Feel free to link back to this post. Doing so will help others find the link-up. (Most people add a simple sentence like "This post is part of the #MyGlobalLife Link-up at SmallPlanetStudio.com" and a link to this post at the end of their blog post.)
See the two links right before yours? Please visit those blogs and share/comment on their posts. The #MyGlobalLife Link-Up is all about supporting each other as we live and share our global lives so let's cheer each other on via shares and comments!
I can't wait to read your blog posts!
This link-up will be open through December 31, 2015.
[inlinkz_linkup id=588008 mode=1]