#MyGlobalCareer: Tam Warner Minton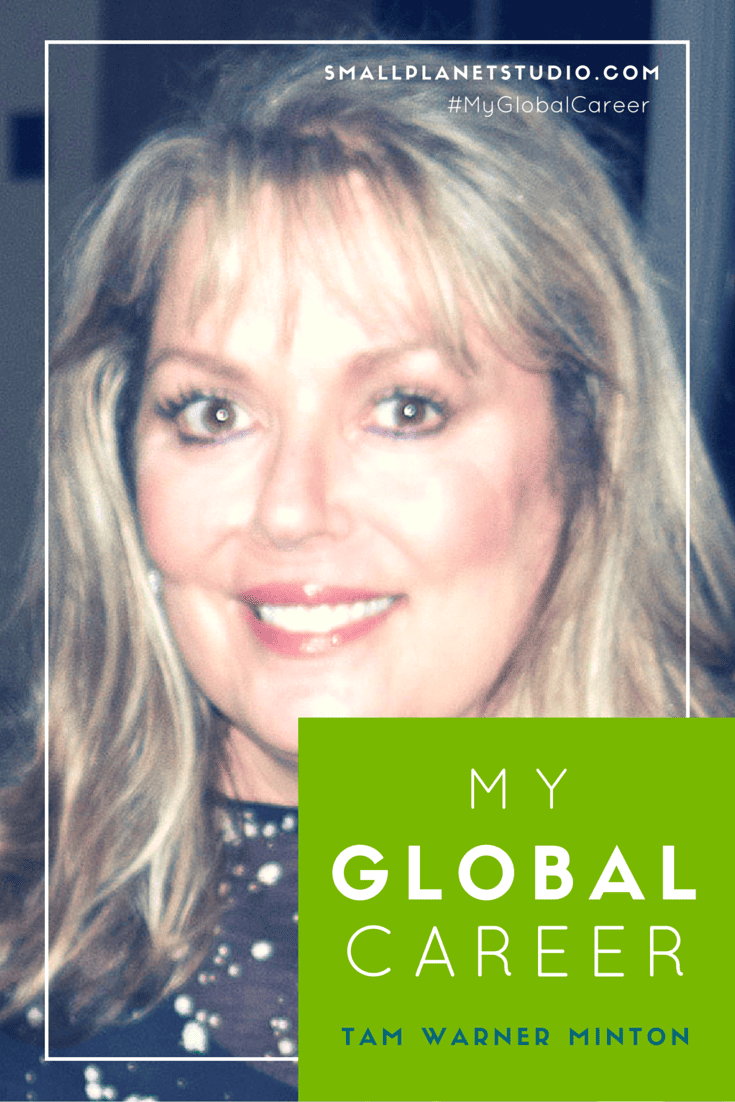 Tam Warner Minton is a travel writer and blogger who loves to travel to new places around the world. She's had many different careers, including university lecturer in sociology and gender, college consultant in private practice, and travel agent. You can find her at Travels with Tam and Instagram. 
Hi, Tam! What do you currently do professionally?
I am a travel writer, blogger and traveler.
That's awesome! Definitely a global career many SPS readers are interested in. Can you tell us more about what you do?
I travel and I write about my travel and adventures. Social Media is another important part of what I do, and it is hard work! I try to be a responsible traveler within the global community.
What do you like about your work? What are some of the challenges?
I love to travel and scuba dive and kayak and enjoy luxury. My travel challenge is my spine, which was rebuilt using 4 titanium rods and 8 pedicle screws. Lifting is very difficult, and there are some activities that are just not feasible. I do what I can, and I love what I do!
How did you get from college to what you're doing today?
Like most people I have had a varied career. I get bored easily.
In my twenties I worked at a travel agency and was able to develop a taste for travel. In my thirties I received my graduate degree and began teaching at a university. In my forties I counseled high school students about college choices and applications, then my world changed. I was in the empty nest, and my husband and I had big plans for traveling. However, he became critically ill in 2013 and had a double lung transplant. His recovery was difficult, and our plans changed. We still travel together, but trips that include remote places and long flights are out for him. He needs to be within a few hours of a lung transplant clinic. Hubs encourages me to go and do the travel I always wanted to do, the volunteer tourism, the citizen science trips, and I do it.
Tomorrow is not guaranteed, you have to do what you want NOW.
What tips do you have for SPS readers who are interested in doing similar work?
Do you love writing? Photography? Love traveling? These are all MUSTS for doing a travel blog. There are many careers within the field of travel and hospitality…google is your best friend. Enjoy, and good luck!
Thanks for sharing your global career story, Tam!