Missed my #NAFSA18 Poster Session about Re-entry After Study Abroad?
I presented a poster about re-entry after study abroad at last month's NAFSA international education conference in Philadelphia and had such a great time! Not only the poster session but meeting people in person who've I've only known online, hanging out with former and current Re-entry Roadmap Mastermind participants, and meeting lots of new people. I was only there for one day and I crammed as much into that day as possible!
I thought I'd share my poster here for those who didn't get a chance to stop by the poster session or weren't at NAFSA. Here's what my poster looked like during the poster session at NAFSA (a quick snap just before everyone arrived):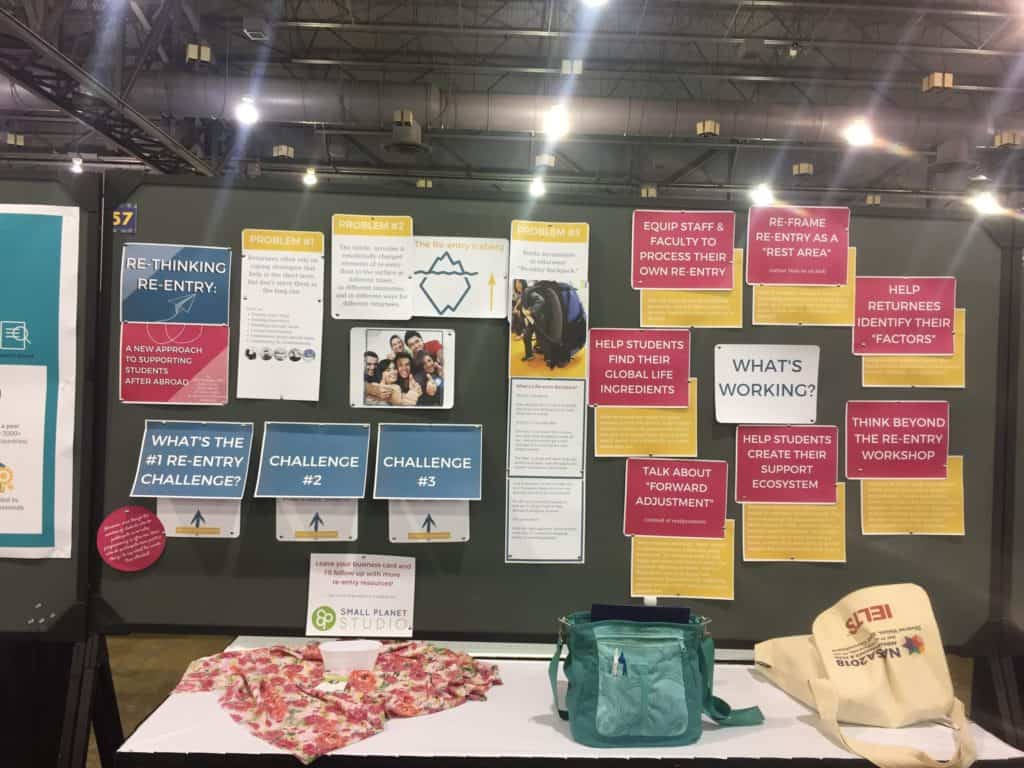 And since you probably can't read all of that, here's a slideshare of my poster!
Which Re-entry Topics?
Last year I offered a free re-entry webinar that got rave reviews, and I'm thinking about offering a new one in August. To make it most useful for you, I'd love to know:
What would you love to see covered in a webinar about re-entry after study abroad?
What are your biggest challenges with helping students through re-entry?
Let me know at cate @ smallplanetstudio.com – I'd love to hear from you!