How to Unwrap the Gift of Re-Entry After Being Abroad: 3 Examples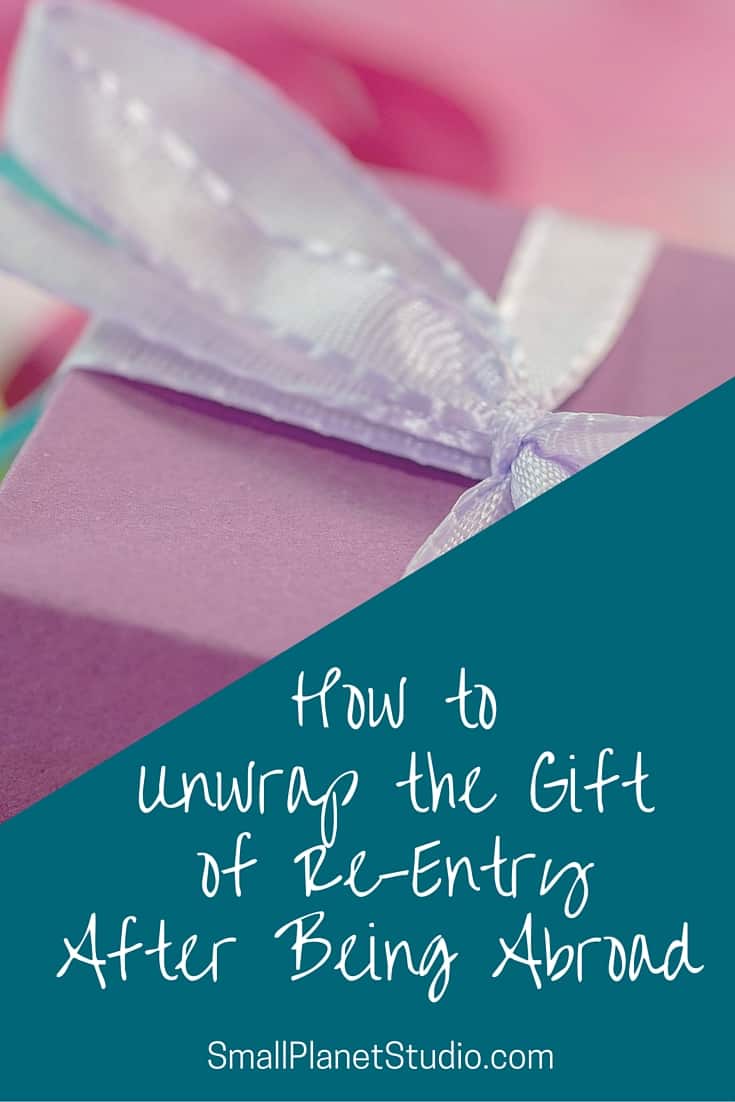 You've probably heard me say it before: re-entry (or reverse culture shock) is a gift…but it doesn't unwrap itself. Wondering what the "unwrapping" part looks like? Here are three examples:
#1: Peace Corp to Digital Nomads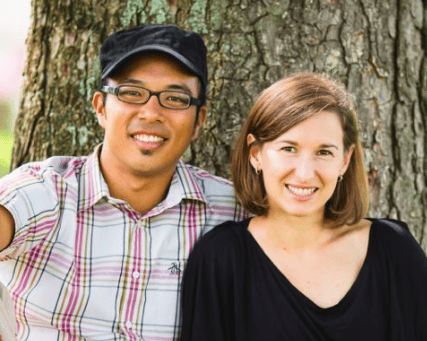 After working for half a decade, Jedd and Michelle traded buying a house for volunteering with the Peace Corps in Jamaica for two years. The experience fundamentally changed them, and when it was over, they intentionally chose to become location-independent business owners. Michelle and Jedd unwrapped the gift of re-entry by questioning their assumptions and getting to the core of what was important to them after having lived abroad.
#2: Roots and Wings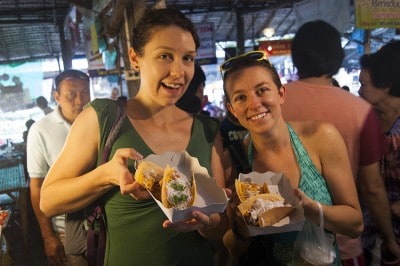 After traveling in Asia, Katie returned home with a deep longing for both a nomadic and a rooted life. For her, unwrapping re-entry meant changing the way she looked at this tension. Rather than trying to decide between a nomadic vs. a rooted life, Katie started asking herself questions like "what it would take for me to feel like a global citizen"? Katie now lives a global life that embraces the things that are most important to her, includes her North Carolina roots and embarking on a 17-country round-the-world trip this fall.
#3: Social Media Sabbatical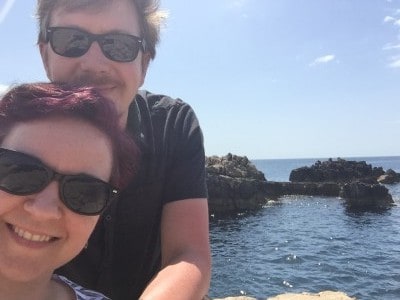 A few weeks after returning home from my most recent summer of nomading, I felt restless and unfocused. For me, unwrapping the gift of re-entry meant asking myself how I wanted to feel (focused and present) and what I needed to do to feel that way. I figured out that I only felt restless and unfocused when I scrolled through Facebook, Instagram, and Twitter several times a day. So, I decided to take a social media sabbatical, which for me meant staying off social media except for 10 minutes a day. I very quickly felt more focused and less restless, I enjoyed social media a whole lot more, and it was just what I needed for a smooth re-entry.
How to Unwrap The Gift of Re-Entry
At it's core, unwrapping the gift of re-entry means discovering who you are and what you want your life to be like, now that you've had a life-changing experience abroad. Getting clear on that will help you better learn from reverse culture shock, navigate relationship landlines, and create a global life that fits you as perfectly as your favorite travel shoes!
Want to get creative with this reflection process?
Want to talk with someone who gets what you're going through?
Reserve your spot in my free, no pitch
office hours
to talk about how you can unwrap the gift of re-entry.Happy unwrapping! 🙂