#MyGlobalLife: Jacki Ueng
Jacki Ueng has a B.A. in Cultural Anthropology & a minor in Philosophy from UCR. Started her Travel Blog in 2007 when she went on her first backpacking excursion through India for 3 weeks. She has now been to 35 countries, manages 2 youtube channels, and written for a number of magazine publications & blogs. She focuses on Solo Women Travel, Off the Beaten Path, Food & Culture.
Hi Jacki! What does "living a global life" look like for you at this stage in your life?
At this stage in my life, at the age of 31, it means the ability to continually maintain this 'global lifestyle' of jet-setting abroad 3-5 times a year, taking a dozen domestic trips in the US, while maintaining my career here in America.
When I am home, I am blogging about my trips, sharing with my friends and audience my experiences abroad, hoping that it will inspire them to travel too. I also love watching documentaries on Netflix about other cultures.
That sounds like a satisfying mix of home and travel! How has your global life changed over time?
I have learned how to travel while maintaining my business in the Title Insurance business (Real Estate) by building my clientele over a decade. While I travel during the day, I come back to my hotel/guesthouse/hostel and answer emails at night, while setting my appointments for when I'm back. All the while, updating my Travel Blog, BohemianVagabond.com, and contributing to magazines & other reputable blogs.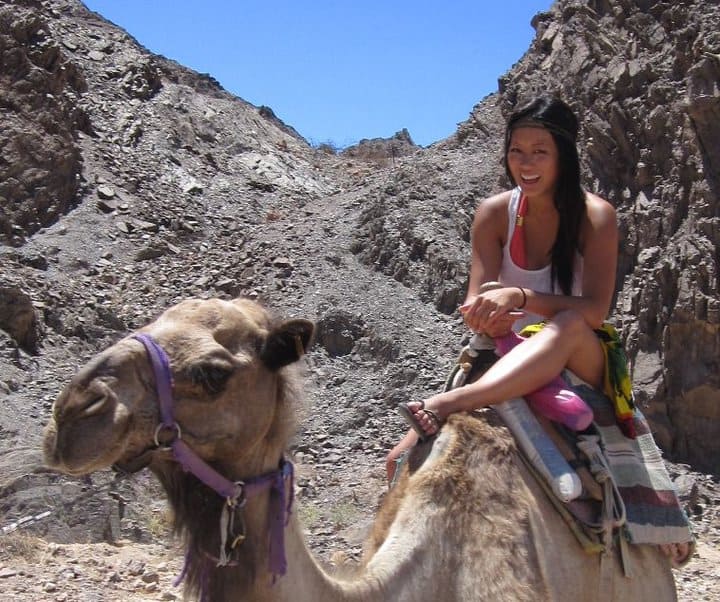 What do you find most fulfilling about creating and living a global life?
The flexibility to travel. The gift of meeting individuals from all walks of life, from different cultures, of different economical/religious backgrounds. Learning the way they live, exchanging knowledge to one another, which I believe is the best effort towards World Peace, especially when it comes to places like the Middle-East in which the West is so misinformed of.
The news/media will not report all aspects of the real world out there without being un-biased, so it is up to us to uncover ourselves, to seek it out. And also building life-long friendships with people across the world, then staying in touch with them via social media (like facebook) and hopefully connecting later on in life.
What are some challenges you've faced in creating and living a global life?
The toughest challenge is trying to motivate my American friends to travel more and to convince them that they can make it happen too, despite the fact that most jobs are given 2-3 week max vacation time. And the farther I travel, sometimes the less I want to come back to America, especially during this uncertain, turbulent time of the elections (oy vey!).
Do you have any tips for others who want to create a satisfying and meaningful global life?
Find a career or job that is flexible enough to allow you to work from your laptop, anywhere in the world (most fields have gone digital). The kind of job that measures your worth to the company from your production level, not necessarily the hours you clock in.
Save money on the little things so that you can travel longer.
Find a partner that supports your passion of travel; the last thing you want is someone holding you back!
 Thanks for sharing your global life story, Jacki!