My Global Career: Evan Owen, From Grad Student to Study Abroad Professional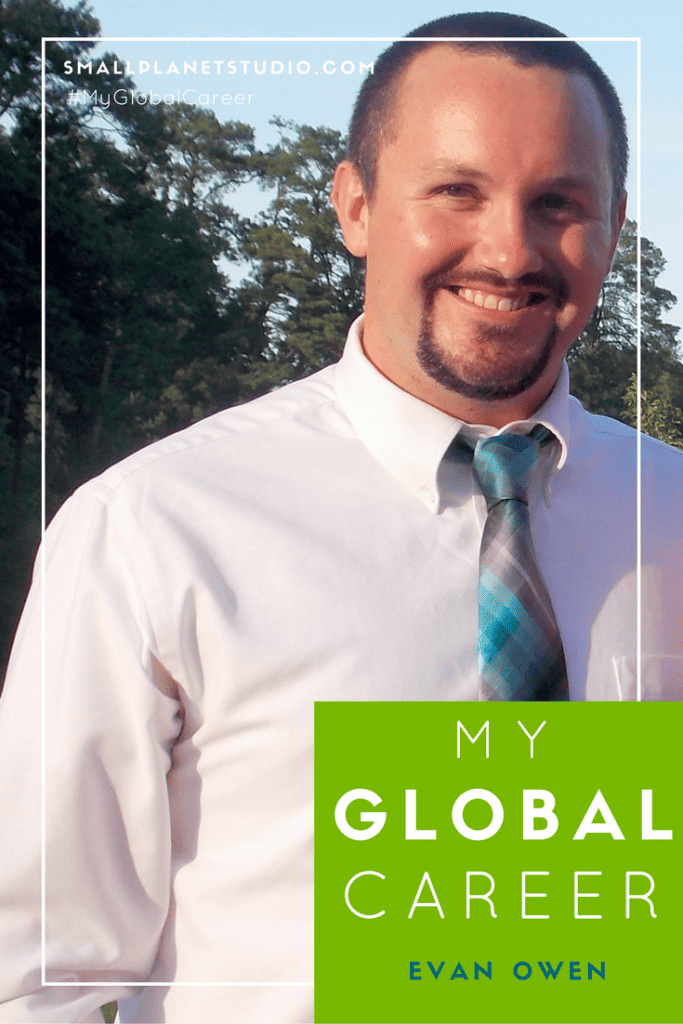 Evan Owen earned his M.Ed. in Student Personnel Administration in Higher Education from UNC Greensboro in May 2016. Before grad school, Evan served two years as an AmeriCorps volunteer and completed his undergraduate experience at Christopher Newport University, which included a memorable semester of study abroad in New Zealand. 
Hi Evan! What do you currently do professionally?
I very (!) recently earned my M.Ed. from The University of North Carolina at Greensboro (UNCG) in Student Personnel Administration in Higher Education and am beginning a globally-oriented career in higher education.
When I first started my graduate program I had several areas of interest in student affairs but international education has emerged as my main focus. Although my graduate assistantship entailed coordinating a service-learning-themed living learning community called Make A Difference House, I completed an internship with Elon University's Global Education Center last year and have been interning with UNCG's International Program Center (IPC) since last Fall.
While I conducted my job search, I continued to support the Study Abroad and Exchange Programs staff in the IPC office with various tasks that kept international education fresh on my mind and set me up for success in my new position as Study Abroad Advisor at Davidson College.
What were some of your responsibilities, duties, and projects in your role with the International Programs Center? 
My responsibilities with the International Programs Center at UNCG typically varied from week to week depending on the needs of the Study Abroad & Exchange Programs staff.
I gained exposure to and experience with several fascinating aspects of the field. During the first few months of my graduate internship, I focused primarily on supporting the programming efforts designed for international exchange students which included matching incoming students with a host peer (or "PAL") and organizing weekly student-led cultural celebrations. I also learned more about international student immigration documentation by processing J-1 Visa status students in SEVIS (Student and Exchange Visitor Information System).
More recently, I worked with outgoing study abroad students by advising students about their exchange program options, reviewing application materials and interviewing applicants, processing returning transcripts, and updating the academic brochure information using the Terra Dotta Studio Abroad software for the 80+ exchange programs offered through UNCG.
Additionally, I enjoyed assisting in promoting and putting together the 4th Annual North Carolina Study Abroad Reentry Conference (held at the beginning of April), where I had the pleasure of meeting SPS Founder and Re-entry expert, Cate Brubaker!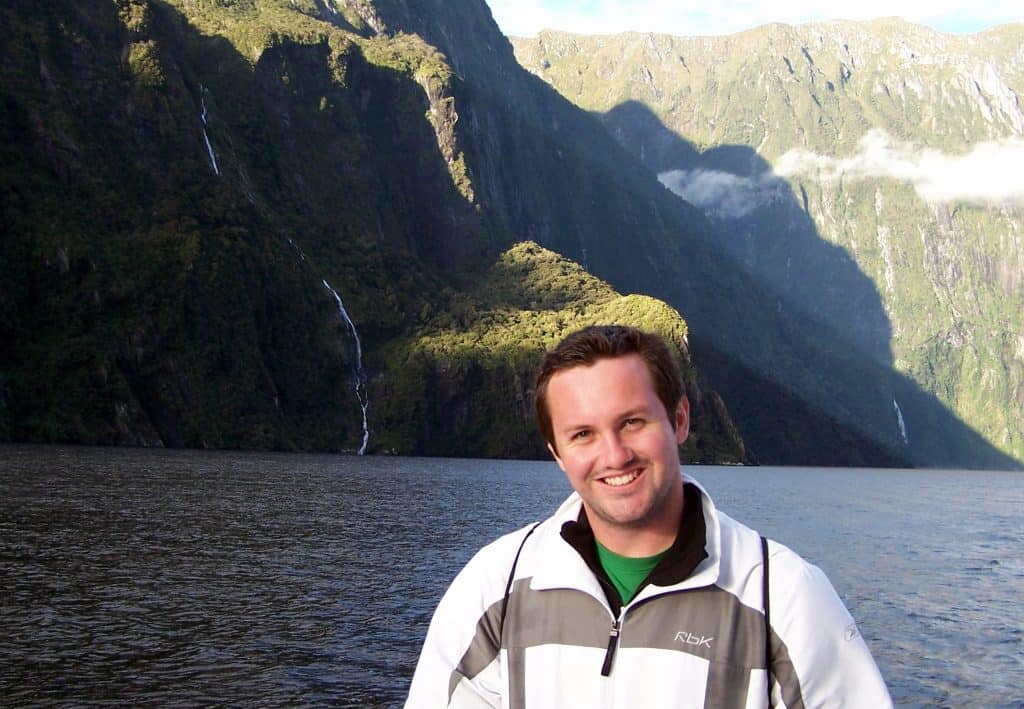 What did you like about working in the International Programs Center? What were some of the challenges?
I found the most appealing aspect of working in international education to be the daily opportunity to learn about and encounter cultures of the world through individual interactions. I was able to expand my own worldview while supporting students as they develop their own intercultural competence and global perspectives.
In my role with IPC, I enjoyed the variety of tasks I was able to take on, as well as the balance between the administrative components of working in study abroad and the relational aspects, which include advising students, collaborating with faculty and staff, and building partnerships with study abroad providers and other institutions around the world.
Perhaps the most challenging aspect of working in study abroad/international education is having to juggle so many things at one time. Any given day may be filled with constant meetings, conversations, trouble-shooting, emailing, planning, etc. around countless elements of the work which may include: program management, student advising, document processing, academic transfer credits, marketing and outreach, risk management, health and safety, faculty and staff collaboration, workshop and class facilitation, and seemingly endless other responsibilities.
While taking on so much can be challenging, it also makes it a dynamic field to work, in which you will rarely encounter a dull moment.
Even, describe your career path for us – in other words, how did you get from college to what you're doing today?
I have taken a unique path to where I am today that has not necessarily included as much international travel and global engagement as one might expect, but has featured experiential education, engaging in diversity and multiculturalism, and intentional professional development as a graduate student.
Back in undergrad at Christopher Newport University (CNU) in Newport News, VA, I knew that I wanted to study abroad as a sociology major with a concentration in (cultural) anthropology. My semester at Victoria University of Wellington in New Zealand turned out to be everything I hoped for as I immersed myself completely in Kiwi culture and the spectacular New Zealand landscape.
After college, I spent two years serving as an AmeriCorps member which allowed me to do something meaningful with my time as I developed new skills, made genuine connections, and discovered more about myself by serving individuals and communities in need.
Four years after graduating from CNU, having held several jobs (including my AmeriCorps positions) in multiple states around the country, I found myself applying to graduate programs back in the Mid-Atlantic. I was drawn to college student affairs/higher education administration in part by the numerous functional areas I could envision myself working in: service-learning, recreational sports and athletics, honors and leadership programming, academic advising, and international education.
UNCG's M.Ed. program in Student Personnel Administration in Higher Education gave me a chance to explore those areas through hands-on learning, putting theory-to-practice. Now that I've completed my degree, I feel prepared to take on a full-time professional international education position.
What tips do you have for others who are interested in doing similar work?
I have three main pieces of advice:
Take time to acknowledge your reasoning/purpose for wanting to get into this career and keep it in mind as you plan your next steps and move forward.
Be intentional about networking and selecting educational experiences and professional development activities that match your global interests and international education aspirations.
Like a well-traveled pro, be open to new possibilities and ready for anything because you never know what opportunities may be presented to you or what life changes may occur.
Thanks for sharing your story, Evan. And congrats on your new job as a Study Abroad Advisor at Davidson College in North Carolina!