#MyRe-entryStory: Astrid Vinje, from Togo with the Peace Corps to Seattle, Washington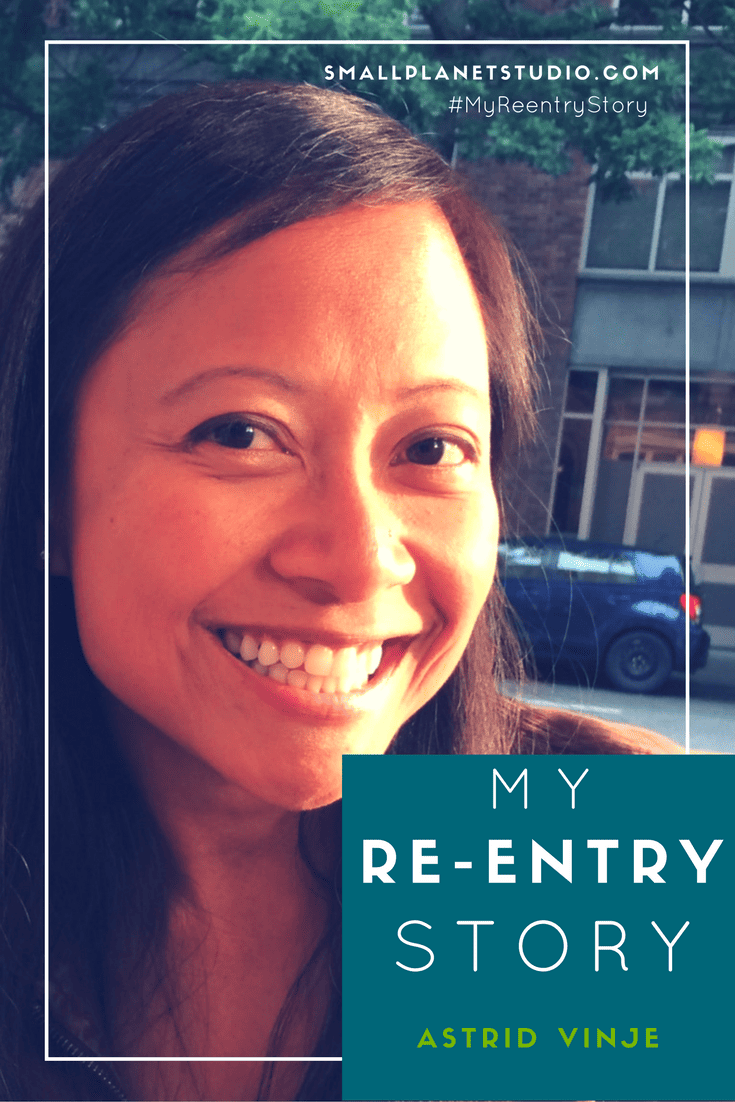 Astrid Vinje is the writer and owner of The Wandering Daughter, a blog focusing on approachable family travel. Astrid has traveled to more than 25 countries, and now travels with her husband and kids. Her work can also be found on Pink Pangea, BootsnAll, Wanderlust and Lipstick, and LeafCanoe.
Hi Astrid! Where were you abroad and what did you do there?
I lived in a small rural village in Togo in West Africa, where I was serving as a Peace Corps volunteer. I spent most of my time supporting the midwife at the local health clinic, and also working with local associations of people living with HIV/AIDS, setting up a big brother/big sister type of mentoring program for children affected by HIV. During my second year of service, I helped my community build a new middle school building.
When did the idea of re-entry get on your radar? Did you have any re-entry preparation, training or debriefing?
Peace Corps is a two year service, and around mid-way through the second year, I started thinking about what my next steps would be. Since the Peace Corps is a government agency that has been around since the 1960's, they have a lot of resources available for volunteers to help with the re-entry. Also, during the last three months of service, they provide a Close of Service training, which is geared specifically towards the transition after volunteer life.
What was your re-entry experience like?
Despite all the preparation and resources I had available to me, re-entry was still a difficult process. I went from being in a place with limited choices, to a place with limitless choices, and the amount of consumption that Americans engage in each year bothered me in a way that it never did before.
Additionally, I came from the warmth and heat of West Africa, to the cold, dreariness of Seattle in February. I had all these expectations of what I wanted and could be doing, but when it came time to getting a job, I realized that two years as a volunteer still didn't cut it as legitimate work experience in the field of international development.
What do you know *now* about re-entry that you wish you'd known earlier?
It's been almost ten years since I came back from the Peace Corps, and if I could talk to myself from those earlier days, the main thing I would say is to be patient. The re-entry process is not easy, but just as it took me a long time to adjust to living in another country and understanding the culture, it took just as long to readjust to living back in the United States. Long term travel changes you, and the new you now has to learn how to exist in the world.
What tips do you have for others who are about to go through re-entry?
Talk to other who have had similar experiences. Seek out stories. Write and process your emotions and thoughts on paper. One thing that I started was a podcast, where I interviewed other returned Peace Corps volunteer. It was a way for me to hear the experiences of others, and it was also a way for me to help others who would be going through that experience.
And… just for fun: if re-entry were a food what would it be? Why?
Re-entry is like an artichoke. It looks intimidating for those who have never cooked with it or eaten it before. But once you've steamed it and learned how to eat it, it becomes a delicious meal (especially with butter!).
Thanks, Astrid, for sharing your Re-entry Story!