Are you a "global heart" who's lived abroad?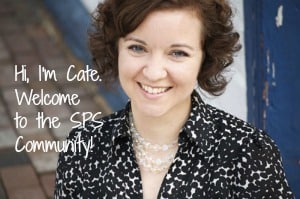 Small Planet Studio is here to help you to navigate re-entry (repatriation) with connection, inspiration, and confidence.
How? Let me guide you in meaningful self-reflection that helps you process your complex emotions, strengthen relationships, unpack how you've grown and changed, and reconnect with your home roots while continuing to spread your global wings.
Living abroad is amazing, isn't it?
So many new experiences, people, and challenges every day! That's what I loved most about the years I lived abroad.
When I returned to my home country, I felt completely changed by all of those experiences, people, and challenges. I was proud of who I'd become.
But it was so disheartening that the person I'd become seemed largely invisible to everyone but me.
I felt lost in what had been my closest relationships, and I deeply questioned where I belonged. I wanted both "home roots" and global wings — but I wanted to define and live them on my terms.
I rebelled against the pressure I felt to return to "real life" (as if living abroad isn't real life?!) and re-adjust back to what I'd left. That just didn't feel right.
I wanted strong "home" relationships but I also wanted to keep moving forward as the person I'd become. I wanted to feel authentically and globally me, no matter where in the world I was.
I'm naturally a highly reflective person, so I automatically spent a lot of time thinking about my experiences abroad, what I'd learned, and how I'd changed.
But because I didn't have any tools for doing anything productive with all that reflection, most of it just sat at the not very helpful level of vague awareness.
And all of the complex and conflicting emotions that I felt? I had no idea how to process all of that and took it out on my loved ones more than I intended.
I read a couple re-entry books and attended the few workshops available to me. They made me feel like I wasn't crazy! And I enjoyed being around other returnees who understood what I was going through on a cellular level.
But the information didn't help me beyond a superficial level and we often just ended up commiserating about what we didn't like about being home, which made me feel even worse.
After stumbling through my own multiple re-entries, and seeing so many other globetrotters do the same – often alone, I decided to find a better way for us all. 
So, I combined my deep knowledge of transitions, re-entry/repatriation and reflection with my 20+ years experience helping all kinds of globetrotters navigate global transitions.
The result? Small Planet Studio!


Re-entry is tough.
For most people it's the absolute hardest part of the entire living abroad experience. You wouldn't think that going home, that returning to the familiar, would be so difficult, right? But it is. 
Re-entry is when globetrotters feel the most isolated, lonely, overwhelmed, restless, frustrated, sad, tired, and conflicted.
The good news is that re-entry doesn't have to be that way! And you don't have to go it alone (you shouldn't go it alone)!
I've worked with hundreds of returnees all over the world, such as long-time "expats," international teachers, millennials who taught or volunteered abroad for a couple years, college study abroad students, long-term location-independant travelers, and "TCKs" (Third Culture Kids).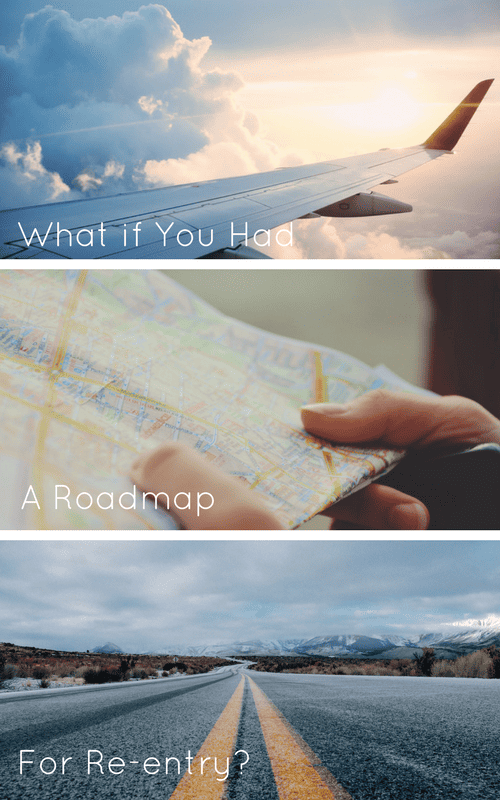 No matter why, where or how long you lived abroad you'll greatly benefit from the roadmap I've developed to guide returnees in self-reflection. So many others already have!
My Re-entry Roadmap will help you:
Process your complex emotions (including grief) about your experiences abroad and returning "home." 
So you can feel calm and centered instead of stressed, overwhelmed, and alienated. 
Reflect on who you are now and what that means for your life going forward.
So you can feel deliciously global, alive, and adventurous on your terms. 
Navigate the ups and downs of relationships and other common re-entry challenges.
So you can feel confident, connected, and prepared.  
Adjust to being back "home" in a way that keeps you moving forward (even if you're thinking about moving abroad again).
So you can strengthen both your "home roots" and your "global wings."
Find your Global Life Ingredients and your Forward Launch.
So you can feel excited about what's next for you, you and your partner or you and your family. 
Connect with others who get what you're going through.
So you can feel supported and inspired by the amazing global hearts in the SPS community! 
3 Ways to Get the Re-entry Tool, Support & Guidance You Need
Get the Re-entry Roadmap creative workbook (on Amazon) and join our free Facebook group!
Perfect for returnees who like to DIY!
#2 – Re-entry Roadmap Small Group Coaching Program
This 5-week program helps you navigate re-entry with confidence and connection.
Cohort #5 will open in May – details coming soon!
We'll work together in five sessions over several weeks. You also get a spot in the next Re-entry Roadmap group coaching program and a hard copy of the Re-entry Roadmap delivered right to your front door!
Click here to read how you can benefit from 1:1 coaching and to schedule your free discovery call.
Meet Cate
Hello! I'm Dr. Cate Brubaker (please call me Cate!), Founder of Small Planet Studio.
I started SPS because I was frustrated that the challenging (and for some people, devastating) experience of returning home after being abroad is mostly left up to the study abroad student, the expat returnee, the volunteer or the global nomad to muddle through alone.
Sure, we all find a way to cope – usually by crying, commiserating, and contemplating our escape!
But honestly? The coping strategies that help us survive going home (and indeed might even make us happy in the short-term) aren't satisfying in the long run. And they don't address the root of our restlessness, boredom, and unhappiness at home or offer satisfying solutions.
Drawing on 20+ years experience working in international education, my PhD dissertation research, and reading every personal development book and blog out there – in addition to my own re-entry experiences – I've figured out how to make re-entry a positive, meaningful, growing experience that keeps you moving forward towards an even better life than the one you just lived abroad.
I currently live in North Carolina with my husband but I spent the first 16 years of my life in the beautiful state of Oregon, and have also lived in Washington, Indiana, and Michigan, as well as several cities in Germany.
I've traveled to 36 countries (so far!) and have worked on four continents (I used to gives talks and intercultural workshops at international schools and organizations around the world). I've worked in both education and corporate settings, have been an instructor, program manager, researcher, trainer, consultant, and coach, and have worked with global hearted people all over the world.
I love traveling and look forward to living abroad again but I've also come to absolutely love my current home and the global life I've created here. I'd love to help you say the same thing!
Get 3 Reflection Guides!
Get immediate access to 3 of our reflection and action guides for global hearts (free!):



New Year. Global You!
The Forward Launch Planner & Journal
Holiday Reflection Guide
You'll also be the very first to get the details about the Global Heart Collective!