The Re-entry Roadmap
---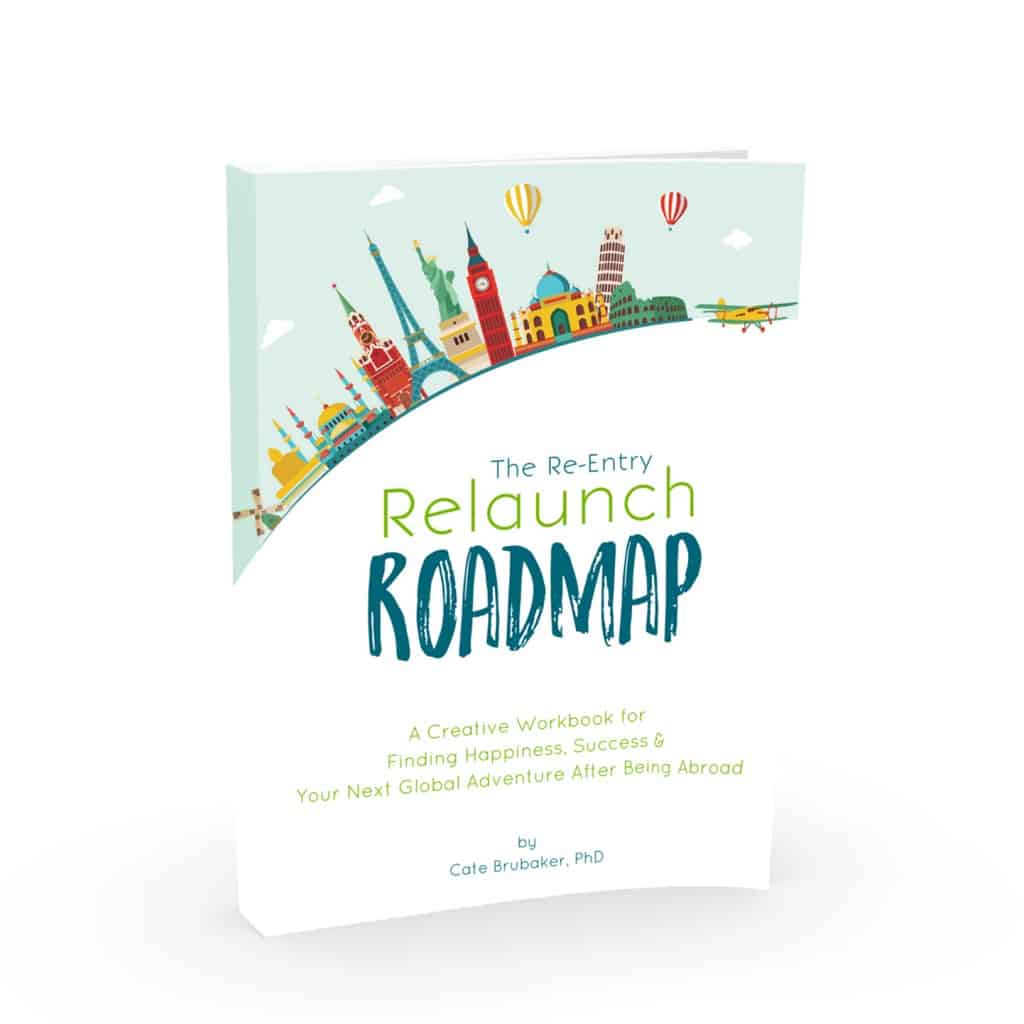 Have you lived abroad?
Are you now returning "home"?
You need the Re-entry Roadmap–is a thought-provoking yet fun workbook designed to help you navigate your return with confidence, connection, and clarity of purpose! 
Filled with fresh insights, creative activities, and actionable advice, the Re-entry Roadmap will help you process your complex emotions, articulate what you learned and experienced abroad, and deeply reflect on who you are and what you want your life to be like now.

Click here to see our bulk discounts!
Hundreds of returnees have used the Re-entry Roadmap and loved it. I'm sure you will, too! Just take a look at the 5-star reviews on Amazon!
Expats who have lived/worked abroad
Peace Corps volunteers, JET English teachers, Fulbright and Rotary scholars, etc.
Study abroad students
Service-learning students
Gap year students
Long-term travelers
Global nomads who don't plan on returning "home" but still want to reflect on where they've been, where they are now, and where's they're going.
Re-entry courses & workshops
Coaches to use with their globetrotting clients
IF YOU'RE STILL ABROAD, the Re-entry Roadmap will help you take a proactive, intentional approach to the return part of your global journey. Your future self will thank you!
IF YOU'VE JUST RETURNED, the Re-entry Roadmap  will help you navigate the transition you're smack in the middle of.
IF YOU'VE BEEN HOME A WHILE, Re-entry Roadmap will help you delve deeper into self-reflection and growth. Once you've been abroad there's always more to learn about your yourself, how being abroad has changed you, and what you want your global life to look like going forward!

Click here to see our bulk discounts!
---
Take a Look Inside:
---
What People Are Saying…
"The Re-Entry Relaunch Roadmap allowed me to explore feelings I did not know I had after returning from abroad. It has given me more confidence to explore and acknowledge my feeling of being stagnant, "bored" in my home country, and anxious for the next adventure. Through the workbook, I navigated and planned my next trip abroad. I also have more knowledge on how to cope with re-entry."
Brianna Huff 
"I love the reflection exercises and tips,
which help guide you through processing those complex emotions
and channel them toward something constructive."
Michelle Chang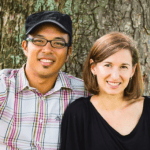 "The Relaunch Roadmap would have saved me from a lot of pain, confusion
and decisions made out of desperation."
Pouneh Eftekhari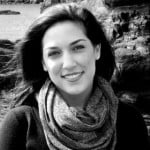 "My favourite part is identifying your own Global Life Ingredients.
It makes the whole re-entry process so much more positive and exciting."
Ellen Freij

"I love, love, love the mind map spaces available to write about yourself before, during, and after abroad.
Anyone in "abroad limbo" would benefit from the exercises and introspection activities, helping them to really get their global thoughts, feelings, and goals on paper and turning them into a tangible global life."
Kerianne Baylor
"The Relaunch Roadmap is both practical and creative.
The concept I found most inspiring was the idea of Global Life Ingredients!"
Rachel Cason
"The Relaunch Roadmap will help you dive underneath what's happening in your day-to-day experience so that you grow to understand yourself and your needs better.
And then Cate will help you put what you've learned into a plan for action that lets what's most important to you blossom as your unique, beautiful global life."
Deidra Razzaque
"WOW WOW WOW! I absolutely love the Relaunch Roadmap. It's fun, unique and most importantly, thought-provoking.
I l felt as if I was being led by the hand, step by step, to arrive at a place where I feel really clear about what I truly want from my global life.
A fantastic tool for re-entry, but also thoroughly useful while still living abroad as I currently am."
Kylie Bevin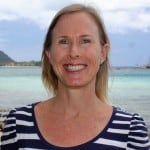 "Using the Roadmap has given me a way to pinpoint what I loved about my experiences abroad (without romanticizing them), recognize the tensions between who I am at home vs. when out in the world, and identify what global ingredients I need to best-support the perspectives, identity and dreams I have at this stage of my life and career.
R U Re-entering? Work your way through this book. You'll be glad you did."
Stormy Sweitzer