Re-Entry Roadmap Mastermind – Cohort #4 Starts Oct. 2!
---
Living abroad wasn't always easy, but it was always an adventure!
But now that you're "home"? That's a different story. Now…you feel stagnant. Conflicted. Restless. Sad. Like your life has suddenly switched into reverse, and you're now going backwards (ugh).
You've changed SO incredibly much, but it seems like everything (and everyone) at home is exactly the same.
You're thinking things like…
Why do I feel so lost in such a familiar place?
If I talk about my travels, will my friends be annoyed? (Can I even call them friends anymore?)
Who am I if I'm not abroad?
Now that I'm home, will I fall into living a boring, routine life?
How can I globalize my career and build on my experiences abroad?
Will I lose my sense of adventure if I'm not abroad? When can I go abroad again?
You're Not Alone!
Returning "home" isn't easy – for anyone! In fact, most globetrotters say that re-entry/repatriation is the hardest part of the entire abroad journey.
Whether you lived abroad for 6 months or 16+ years, wanted to return or would have preferred to stay abroad, are returning to the US or call another country "home", re-entry/repatriation is a huge emotional challenge.
What You're Feeling is Real
See that iceberg in the image to the right? Take a look at the things in the visible tip of the iceberg.
Travel logistics, getting settled into a new neighborhood, resume support, some aspects of reverse culture shock — these are the things that organizations, friends, and family help us with.
Now take a look at all of the things that are below the water line – feelings, identity, relationships, restlessness, etc, – these are the invisible challenges of re-entry/repatriation that we don't expect, don't often talk about in a way that moves us forward, and don't think to seek support for.
But here's the thing: All of those invisible "below the water line" re-entry/repatriation challenges are the things that make the going home transition so difficult! And what makes these challenges even harder is that different things float to the surface for different people, in different intensities, at different times.
Here's the Good News
You don't have to just muddle though re-entry/repatriation alone, simply hoping you'll feel ok at some point! I did that for 20 years, until I figured out a better solution.
There is a way to stop spinning your wheels and find joy, connection, meaning, and satisfaction in re-entry/repatriation and beyond. And it doesn't have anything to do with settling, going backwards or suffering silently.
The solution?
The Re-entry Roadmap Mastermind!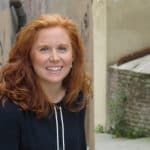 "I was very intentional about my goodbyes and very purposeful about my future back in the US. However, having a specific and safe space to process feelings, thoughts and emotions made sure that I did not repress or suppress what was going on for a most successful transition.
Cate, the workshop, and fellow participants helped me leverage my experience in ways I wouldn't have considered without it."
– Mattie Clark,
www.mattieclark.com
What's the Re-entry Roadmap Mastermind?
A 5-week program for globetrotters like you, who are ready to deeply reflect on what you experienced and learned abroad, figure out who you are and what you want your life to be like now, identify your Global Life Ingredients, and intentionally create your Re-entry Relaunch!
During our 5 weeks together we'll go through my popular Re-Entry Relaunch Roadmap creative workbook. This 124-page (hardcopy!) workbook is chock full of thought-provoking yet fun activities and prompts that culminate in creating your own custom "Relaunch Roadmap." (You will need to purchase a copy of the workbook on Amazon for use during the Relaunch Mastermind. After you register, you'll get a coupon code for 30% off the workbook.)
I'll guide the group each week in our private Facebook community so you stay on track. Each day (M-F), I'll share the workbook activity we're focusing on. Most masterminders like to check in each day so they can respond to the day's topic and connect with other cohort members. Some prefer to check in a couple times a week. How frequently you participate is up to you!
We'll also meet twice for video Group Coaching Sessions. We'll meet in small groups for at least two one-hour video coaching sessions. These sessions are an opportunity to share your re-entry/repatriation ups and downs, get and give support, and connect with globetrotters who get what you're going through. Participants have said that these live group coaching sessions make them feel like their cohort "has their back" as they ride the waves of re-entry/repatriation.
In the Mastermind you will:
Reflect on what you experienced and learned abroad and who you are now.
Process your emotions and how you've changed.
Create actionable coping strategies for making re-entry/repatriation a positive, growth-focused experience.
Turn re-entry into something you learn from, instead of something you want to run from.
Incorporate global adventure into your everyday life, no matter where in the world you are.
Clarify what (and who) is truly important to you, and then use that information as a compass for confidently making decisions about your future.
Figure out what you want to do next and how to make it happen.
Benefit from not only my support and professional and personal experiences with global transitions but also that of your cohort peers. Your cohort has got your back!
Get on the Waitlist!
You'll be the first to know when Cohort #4 opens for enrollment!
"The Relaunch Roadmap Mastermind class and workbook exceeded all of my expectations.
It helped me to process my feelings about being home and being abroad in a creative way that was meaningful but still a lot of fun.
It allowed me decide on my next move (going to grad school!), and I know that it will continue to help me in the years (and journeys) to come."
Is the Relaunch Roadmap Mastermind for You?
Have you lived, worked, taught, interned, studied, volunteered or traveled abroad?
Are in or about to return to the country you once called home?
Do you feel changed by your experiences abroad and don't want to simply go back to the status quo of the home you left behind?
Do you want to better understand who you are as a result of being abroad?
Are you conflicted about whether to remain in your home country or move abroad again?
Do you want a successful career, strong relationships, and a life of global adventure?
Do you seek a meaningful, satisfying, and sustainable global life, no matter where in the world you are?
Are you willing to prioritize reflection and action over complaining and commiserating?
Do you want to connect with others in re-entry and receive coaching and support from an experienced professional for an affordable price?
If the answer is yes, you're ready for the Relaunch Mastermind!
"It was such a pleasure, and so uplifting, to do the Reentry Relaunch Cohort #3 training recently with you. Working on the Roadmap workbook helped me get through the first weeks of repatriation when I thought I might not survive. 😉
My first couple of weeks in my new/old country were still difficult, and completing the Roadmap workbook, reflecting on reentry, assumptions, goals, values really helped me put everything into perspective. Discussing the remainder of my inner resistance to repatriation with you and my peers in our little group was enlightening, and meeting like-minded people online  made me feel less alone in this difficult phase.
I will miss our assignments, and our discussions, and our video conferences. I know I will redo my workbook many times, as my views on repatriation change."
– Sibylla Grottke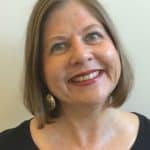 "I cannot give enough credit to Dr. Cate and the Relaunch Mastermind. It was amazing and completely helpful.
I owe credit to Dr. Cate and all my group for the progress that I've made in redefining myself and finding a way to walk forward to the next great thing."
– Anita Horton,
www.artteachtravel.com

95% of people will only complain about re-entry.
Are you part of the 5% who are ready to reflect, connect, and relaunch?
If so, I'd love to work with you!
Mastermind FAQ
Q1. Is this only for people who have just returned?
No! I've had participants at all stages of re-entry, from just about to go home to just returned to those who've been back for several years. No matter where you are in your re-entry journey, you'll benefit from the Re-entry Mastermind.
Q2. I'm not returning to the US. Can I still participate?
Of course!
Q3. Is the Mastermind only for women?
Nope, everyone is welcome!
"The Relaunch Roadmap Mastermind was a great investment!
Having a facebook group where I completed the workbook with the group kept me accountable to completing tasks on time. That really helped me prioritize rethinking my relaunch.
Meeting the other participants was also great because I made new contacts that I can always reach out to when I have questions and I enjoyed the camaraderie. I really enjoyed having group sessions with them.
But most of all, the coaching sessions with Cate were transformational. I have felt stuck in my career for some time now, and working with her was truly inspirational!
She opened up my eyes to so many possibilities and really empowered me to take charge of my relaunch."
-Tara Theroux
Cohort #2 Participant
Your life abroad was pretty amazing, right? Now…
Imagine living a global life that's even better than the one you had abroad!
Let's work together to make that happen for you!
 Cohort #4 starts October 2, 2017!
Get on the waitlist and be the first to know when registration opens!
Get on the Waitlist!
You'll be the first to know when Cohort #4 opens for enrollment!