Re-Entry Relaunch Mastermind
Registration for Cohort #3 has closed. Get on the waitlist for the next Cohort!
Buy It
---
Get on the Waitlist!
You'll be the first to know when the next opens for enrollment!
When you went abroad, it was like a door to the world opened up…
But now that you're "home," it feels like that door is closing before your very eyes.
You feel stagnant, conflicted, sad. Like your life has suddenly switched into reverse, and you're now going backwards.
You're thinking things like…
Why do I feel so lost in such a familiar place?
Who am I if I'm not abroad?
If I talk about my travels, will my friends be annoyed?
Now that I'm home, will I fall into living a boring, routine life?
How can I globalize my career and build on my experiences abroad?
Will I lose my sense of adventure if I'm not abroad?
And most of all….HOW CAN I GO ABROAD AGAIN?!!! 🙂
You've changed so incredibly much, but it seems like everything at home is exactly the same.
I so get it. I found it frustrating to wrestle with challenges that people at home just didn't understand. I felt so alone, like nobody saw the person I'd become as a result of all the amazing things I'd experienced and learned while abroad.
I also had BIG global dreams but I struggled to see how I could have everything I wanted – more adventures abroad, a global perspective, strong relationships, a thriving career – without settling or giving up something (or someone) important to me.
My initial solution?
Ignore the difficult parts of re-entry as much as possible and go abroad again (and again and again). 😉 But I knew that wasn't an effective long-term solution. I kept thinking…there's got to be a better way to do re-entry/reverse culture shock/repatriation than to avoid it or just suffer through it.
Imagine living an *EVEN BETTER* life than the one you lived abroad.
No matter where in the world you are.
Imagine living a thriving global life that…
Reflects who you are now (not who you used to be or who others think you are).
Builds on what you experienced and learned abroad.
Doesn't require you to give up what (or who) is most important to you.
Satisfies you, even when it's not easy.
Evolves as you grow and change.
Can be lived just as well in your home country or abroad (or both!).
Makes you want to jump out of bed in the morning, no matter where in the world you are.
Is defined and lived on your terms.
Through reflection, action-taking, research, and coaching lots of global adventurers in transition, I figured out how to make all of those things happen.
The key? Stop trying to fit back into a life that feels a size too small. Stop thinking in terms of "home" vs "abroad." Stop looking at re-entry as the end of your fabulous global life.
Instead…look at re-entry as simply another step in your global journey. Use re-entry as an opportunity to deeply reflect on who you are now and what you want your life to be like going forward. Think more holistically and create a meaningful, thriving global life that you love no matter where in the world you are!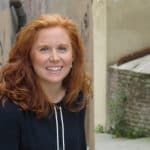 "I was very intentional about my goodbyes and very purposeful about my future back in the US. However, having a specific and safe space to process feelings, thoughts and emotions made sure that I did not repress or suppress what was going on for a most successful transition.
Cate, the workshop, and fellow participants helped me leverage my experience in ways I wouldn't have considered without it."
– Mattie Clark,
www.mattieclark.com
Because I've been in your globetrotting shoes, I'm the best-suited to guide you toward all those things we desperately crave when we return home: adventure, a global perspective, meaning, satisfaction, joy, connection, a successful career, and a solid plan for a sustainable global life you enjoy living no matter where you are.
I'll help you stop spinning your wheels and instead find happiness, success, and your next global adventure!
Is the Relaunch Roadmap Mastermind for You?
You have lived, worked, taught, interned, studied, volunteered or traveled abroad;
Are in any stage of re-entry and are spending time in the country you once called home, whether a couple months, years or indefinitely;
Feel changed by your experiences abroad and don't want to simply go back to the status quo of the home you left behind;
Want to better understand who you are as a result of being abroad;
Are deciding whether to live in your home country or move abroad again;
Desire a successful career, strong relationships, and a life of global adventure;
Seek a meaningful, satisfying, and sustainable global life, no matter where in the world you are;
Are willing to prioritize reflection and action over complaining and commiserating.
You want to connect with others in re-entry and receive coaching and support from an experienced professional for an affordable price.
The Mastermind Details…
During our 5 weeks together we'll go through my new Re-Entry Relaunch Roadmap: A Creative Workbook for Finding Success, Happiness and Your Next Global Adventure. This 124-page (hardcopy!) workbook is chock full of creative activities and prompts that culminate in creating your own custom "Relaunch Roadmap." (You will need to purchase a copy of the workbook on Amazon for use during the Relaunch Mastermind. After you register, you'll get a coupon code for 10% oft workbook.)
I'll guide the group each week in our private Facebook community so you stay on track. Each day (M-F), I'll share the workbook activity we're focusing on. Most masterminders like to check in each day so they can respond to the day's topic and connect with other cohort members. Some prefer to check in a couple times a week. How frequently you participate is up to you!
We'll also meet twice for small video Group Coaching Sessions. We'll meet in small groups for at least two one-hour video coaching sessions. If there's interest in a third session, we'll make it happen!
The price for this 5-week small group program with virtual group coaching sessions is only $149.
As a Mastermind Member You Will…
Review your travels and experiences abroad.
Reflect what you learned abroad and who you are now.
Process your emotions and how you've changed.
Create actionable coping strategies for making re-entry a positive, growing experience.
Turn re-entry into something you learn from, instead of something you want to run from.
Incorporate global adventure into your everyday life.
Clarify what (and who) is truly important to you, and then use that information as a compass for confidently making decisions about your future.
Figure out what you want to do next and how to make it happen.
"The Relaunch Roadmap Mastermind class and workbook exceeded all of my expectations.
It helped me to process my feelings about being home and being abroad in a creative way that was meaningful but still a lot of fun.
It allowed me decide on my next move (going to grad school!), and I know that it will continue to help me in the years (and journeys) to come."
---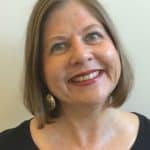 "I cannot give enough credit to Dr. Cate and the Relaunch Mastermind. It was amazing and completely helpful.
I owe credit to Dr. Cate and all my group for the progress that I've made in redefining myself and finding a way to walk forward to the next great thing."
– Anita Horton,
www.artteachtravel.com

95% of people will only complain about re-entry.
Are you part of the 5% who will find happiness, success, and your next global adventure?
If so, I'd love to work with you!
"The Relaunch Roadmap Mastermind was a great investment!
Having a facebook group where I completed the workbook with the group kept me accountable to completing tasks on time. That really helped me prioritize rethinking my relaunch.
Meeting the other participants was also great because I made new contacts that I can always reach out to when I have questions and I enjoyed the camaraderie. I really enjoyed having group sessions with them.
But most of all, the coaching sessions with Cate were transformational. I have felt stuck in my career for some time now, and working with her was truly inspirational!
She opened up my eyes to so many possibilities and really empowered me to take charge of my relaunch."
-Tara Theroux
Cohort #2 Participant
Your life abroad was pretty amazing, right?
Imagine living a global life that's even better than the one you had abroad!
I'll be honest, the Relaunch Roadmap Mastermind isn't for everyone.
This Mastermind is for early adopters. Risk-takers. Global adventurers with BIG dreams and the will to make things happen.
The Relaunch Roadmap Mastermind is for an elite group of travelers, students, and expats who are itching to do what most people in re-entry actively avoid…intentionally create a meaningful, satisfying, and sustainable global life that you love at home *and* abroad.
I've personally set – and conquered – some big goals in my life…such as earning a highly competitive scholarship to spend my senior year of high school in Germany, securing a job abroad in less than 12 hours as a senior in college, receiving a $60,000 grant as a first-year PhD student, leading workshops all over the world, and starting a business from scratch.
I mention these things not to brag but to illustrate that I know how to achieve big goals and I can help you achieve yours.
If you're ready to question your assumptions, deeply reflect on what you learned and experienced abroad, figure out who you are and what you want your life to be like now, and then go after your big global dreams, you're ready for the Relaunch Roadmap Mastermind!
Get on the Waitlist!
You'll be the first to know when the next opens for enrollment!