SPS Products & Events
Document your #MyGlobalLife with this cute set of three pocket journals. They make a great gift!
Learn More
Buy Now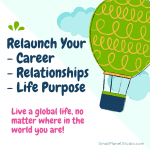 Cohort #3 starts in early 2017. Join us!
Learn More
Free!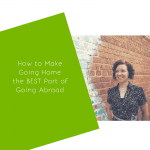 Most global adventurers say that going "home" after a life-changing experience abroad is – much to their surprise - the most difficult part of their entire journey. But it doesn't have to be that way!
Learn More