Praise
My favourite part of the Relaunch Roadmap workbook is identifying your own Global Life Ingredients. It makes the whole re-entry process so much more positive and exciting.
Meet Cate
I get what you're going through! I dreaded going "home" and then struggled to figure out my next steps. But now I know that the key to happiness and success is finding your Re-Entry Relaunch. Let's find yours! Read More »
As Seen On:
New On the Blog: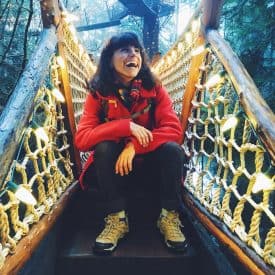 Ever wondered how to turn travel into a job? Read Romina's #MyGlobalCareer interview to find out how she did it!
More Recent Posts: