Praise
Thanks for putting the work into these [events]! I find them helpful and fun!
Meet Cate
Re-entry after being abroad isn't just about reverse culture shock. It's an opportunity to create a global life you love at home and abroad! As a former expat, current part-time nomad, and always passionate guide, I'm here to help. Read More »
Featured Community Member: Beth Buelow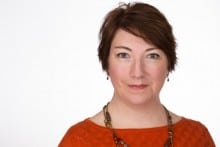 I love the spirit of adventure and discovery of the SPS community. It's not just about traveling the world; it's about discovering who you are at your core. That's very much like what I do with clients: creating a space where you can always come home to who you are.
As Seen On:
New On the Blog:
Pouneh and I interviewed each other about why we included a particular strategy in our guide and how it's helped us find our next global adventure. We hope it helps you, too!
More Recent Posts: