Praise
Even traveling, not just re-entry, feels better to me thinking about it from the perspective of what I'm doing to create a global life.
Meet Cate
I get what you're going through! I dreaded going "home" and then struggled to figure out my next steps. But now I know that the key to happiness and success is finding your Re-Entry Relaunch. Let's find yours! Read More »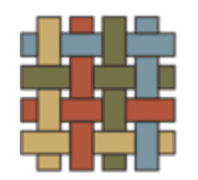 I reviewed Cate's book online and used it for a one hour long re-entry discussion when the ISLA interns returned from their internships this past summer. The interns needed that time and discussion to unload and reflect how they changed and the impact they made on their communities. One intern said "I left Uganda but Uganda didn't leave me." Your manual helped facilitate those words to be shared.
As Seen On:
New On the Blog:
In this podcast episode, Jeannie Mark, the Nomadic Chick, shares how she relaunched herself into a nomadic life of travel and working all over the world.
More Recent Posts: