Praise
I love the re-entry reflection exercises and tips you offer, which help guide you through processing those complex emotions and channel them toward something constructive.
Meet Cate
I get what you're going through! I dreaded going "home" and then struggled to figure out my next steps. But now I know that the key to happiness and success is finding your Re-Entry Relaunch. Let's find yours! Read More »
Featured Community Member: Tara Nygaard
I'm proud to be part of the SPS community because Cate has developed a truly collaborative and encouraging environment. I first found SPS when I was still in grad school searching for career paths in the field of International Education. Ever since that first class I knew I had found a key 'go to' resource. Thanks for creating SPS Cate!
As Seen On:
New On the Blog: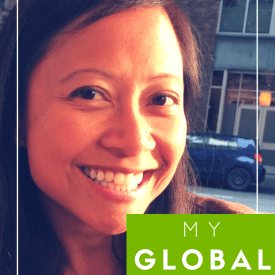 Astrid shares her global career path from college, to the Peace Corps, to grad school to her current job as Project Administrator for a global health non-profit organization.
More Recent Posts: