Praise
I'm LOVING the #GlobalYou365 challenge! Thank you for providing the  idea, the opportunity AND the support!!!
Meet Cate
I get what you're going through! That's why I created the innovative Re-entry Roadmap, to help you turn re-entry into a positive, growth-focused experience... Read More »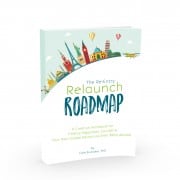 "I felt as if I was being led by the hand, step by step."
– Kylie Bevin, HealthWellnessRevolution.com
As Seen On:
New On the Blog:
I'm thrilled to share this guest post by Jenny Miner. She  wrote this letter towards the end of her re-entry transition from Brazil to the US. In looking back on what she had learned, the reflection took the form of a letter to herself. My dearest Jenny, Be gentle with yourself amidst the storm. There will be ... Read more...
More Recent Posts: