Praise
What you are doing is really important and helpful!
Meet Cate
Re-entry after being abroad isn't about readjusting to being home. It's about relaunching yourself into your ideal global life! How do you want to relaunch yourself? As a former expat, current part-time nomad, and always passionate guide, I'm here to help. Read More »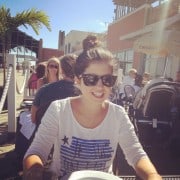 SPS has helped me merge all of the "bits" I carry from every international experience I've had into one truly intercultural lifestyle. It's been amazing to find so many passionate people also re-launching toward an intercultural life. SPS has given me tangible tools to tackle my "next great thing" as I continue on my life and career path! – Amanda Batista
As Seen On:
New On the Blog:
Creating a global life is not at all about settling; it's actively the opposite. Click to read Katie's story!
More Recent Posts: