Praise
What you are doing is really important and helpful!
Meet Cate
Re-entry after being abroad isn't just about reverse culture shock. It's an opportunity to create a global life you love at home and abroad! As a former expat, current part-time nomad, and always passionate guide, I'm here to help. Read More »
Featured Community Member: Tara Nygaard
I'm proud to be part of the SPS community because Cate has developed a truly collaborative and encouraging environment. I first found SPS when I was still in grad school searching for career paths in the field of International Education. Ever since that first class I knew I had found a key 'go to' resource for all things intercultural. Thanks for creating SPS Cate!
As Seen On:
New On the Blog: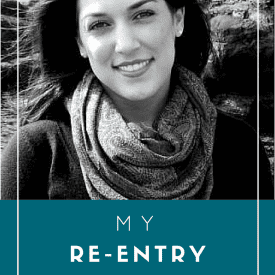 Pouneh shares how with each re-entry experience she has, she stumbles a bit less and thrives a bit more. (You can, too!)
More Recent Posts: