Praise
I love your podcast series! Everyone can carve out 15 minutes for some bit-sized tips.
Meet Cate
I get what you're going through! I dreaded going "home" and then struggled to figure out my next steps. But now I know that the key to happiness and success is finding your Re-Entry Relaunch. Let's find yours! Read More »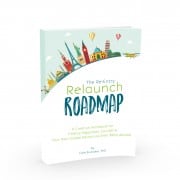 "It gave me a way to pinpoint what I loved about my experiences abroad (without romanticizing them)."
– Stormy Sweitzer, The FSO.agency
As Seen On:
New On the Blog:
Recent grad Brianna shares her re-entry experiences and tips after spending time in Japan and Chile.
More Recent Posts: